Born: December 25, 1900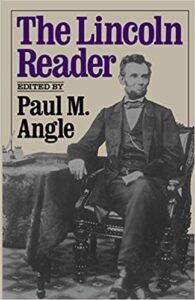 Died: May 11, 1975
Ohio connection: Birth
Mansfield
Author and historian Paul McClelland Angle was born on December 25, 1900, in Mansfield, Ohio. Angle graduated from Miami University in Oxford, Ohio, in 1922 with a degree in history and earned a master's degree from the University of Illinois in 1924. In order to pay off debts, Angle worked temporarily as a steelworker, insurance salesman, and representative of the American Book Company. In 1925, he was recommended for the post of executive secretary of the Lincoln Centennial Association (now the Abraham Lincoln Association) in Springfield, Illinois. By age 28, Angle had become a well-regarded authority on Abraham Lincoln.
Angle received national acclaim when he publicly declared that a series of letters, published as "Lincoln the Lover," in the December 1928 issue of the Atlantic Monthly, purportedly between Lincoln and Ann Rutledge, were forgeries. The nature of the relationship between Lincoln and Rutledge has been debated by historians since 1865. Many scholars supported Angle's position and the magazine admitted that the correspondence had been fabricated. Angle's analysis was printed in the Atlantic Monthly's April 1929 issue. In 1932, Angle was appointed historian of the Illinois State Historical Library (now the Abraham Lincoln Presidential Library). During his tenure, the Illinois State Historical Library acquired the largest collection of pre-presidential Lincoln materials and also one of the five existing copies of the Gettysburg Address in Lincoln's handwriting. In 1945, Angle became director and secretary of the Chicago Historical Society.
In 1932, Angle was co-author with Carl Sandburg of Mary Lincoln, Wife and Widow. In 1947, Angle published The Lincoln Reader, perhaps his most popular book. Other books include Abraham Lincoln: An Authentic Story of His Life (1926), Bloody Williamson: A Chapter in American Lawlessness (1952), By These Words: Great Documents of American Liberty, Selected and Placed in Their Contemporary Settings (1954), The American Reader: From Columbus to Today (1958), and Crossroads: 1913 (1963). Angle also wrote numerous articles relating to Abraham Lincoln and his times.
Paul McClelland Angle died on May 11, 1975 in Chicago. He was 74 years old.
Books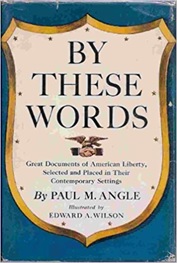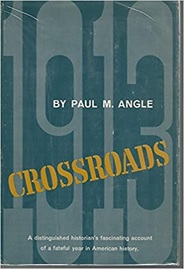 Awards
Litt.D., Augustana College, 1941; LL.D., Knox College, 1944; L.H.D., Illinois College, 1947; other honorary degrees from Lake Forest College and Miami University, Oxford, OH.
Additional Resources
Recommended Reading
Shenk, Joshua Wolf. 2005. Lincoln's Melancholy : How Depression Challenged a President and Fueled His Greatness. Boston: Houghton Mifflin.