Born: July 10, 1905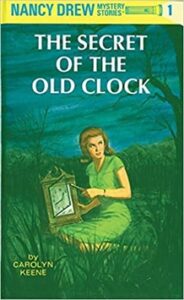 Died: May 28, 2008
Ohio connection: Resident
Toledo
Journalist and author Mildred Augustine Wirt Benson was born July 10, 1905, in Ladora, Iowa, where, even as a child, she knew she would be a writer. Benson authored more than 130 books and, although she published under several pseudonyms, she is best known as Carolyn Keene, the creator of the popular Nancy Drew mystery series. The first in the series, The Secret of the Old Clock, was published in 1930 and many of the original stories are still in print.
Benson received her master's degree in journalism in 1927 from the University of Iowa. While studying there, she wrote and sold short stories, and worked for the Clinton, Iowa, Herald to help cover her expenses. During this time she submitted a manuscript for the Ruth Fielding series to the Stratemeyer Syndicate, a publishing business that developed such classic children's book series as the "Hardy Boys" and the "Bobbsey Twins." She was soon selected to write the first book of the new Nancy Drew mystery series, The Secret of the Old Clock (1930). However, her contractual arrangement with the Stratemeyer Syndicate required she use the pseudonym of Carolyn Keene, that she tell no one, and that she accept a flat fee for her work rather than earn any royalties on the soon to be successful mystery series. Despite these conditions, Benson wrote over 20 Nancy Drew mystery stories, giving millions of young girls from several generations a character they could relate to and who was, according to Benson, "a departure from the stereotyped heroine commonly encountered in series books of the day." Benson did not limit herself to writing the Nancy Drew series, or even other series books, including the "Penny Parker" and "Dana Girls" mystery stories. Benson authored more that 10 series under several pseudonyms.
Benson, who had moved to Cleveland and then Toledo with her first husband Asa Wirt, was a reporter and columnist for the Toledo Times, covering city hall. Benson worked there from 1944 until the paper closed in 1975. She then wrote for the Toledo Blade until 2002, reporting on court cases and local government while also penning weekly columns "Millie Benson's Notebook" and "On the Go with Millie Benson." She also found time to study the Mayan civilization as an amateur archeologist, and even became a licensed pilot at the age of 60.
Mildred Wirt Benson died in Toledo, Ohio, on Tuesday, May 28, 2002.
Books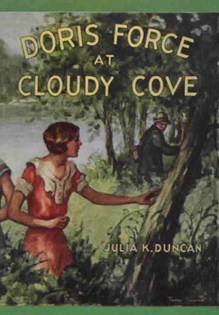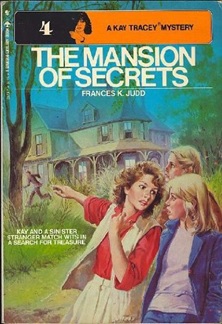 Awards
Boys' Life-Dodd, Mead prize, 1957, for Dangerous Deadline; Amos Ives Root Award, Ohio Aviation Trades Association, 1973, for articles on aviation; Ohioana Citation, Ohioana Library Association, 1989, for contributions to children's literature; citation for feature writing, Ohio Newspaper Women's Association; Agatha Award for Lifetime Achievement, Malice Domestic, 2000; Edgar Allan Poe Special Award, Mystery Writers of America, 2001.
Additional Resources
Mildred Benson via Wikipedia. Learn more about her writing career and access external links to additional resources about her life and work.
Girl Scout History article on Mildred W. Benson
Smithsonian Magazine: The Adventurous Writer Who Brought Nancy Drew To Life