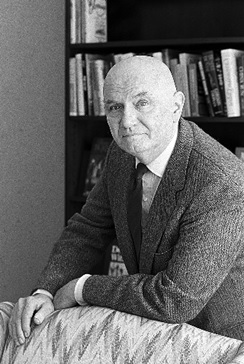 Born: July 20, 1924
Died: July 13, 2014
Ohio connection: Birth
Cincinnati
Thomas Louis Berger was born on July 20, 1924, in Cincinnati, Ohio. The son of Thomas Charles Berger and Mildred (née Bubbe) Berger received a B.A. degree from the University of Cincinnati in 1948. He then pursued graduate study at Columbia University, but left to enroll in a writer's workshop at the New School for Social Research. There he met Jeanne Redpath, an artist; the couple married on June 12, 1950. He supported himself during this time by working as a librarian at the Rand School of Social Science and at Popular Science Monthly before publishing his first novel, Crazy in Berlin, in 1958. The novel is the first of four that follows "everyman" Carlo Reinhart from adolescence through middle age. Crazy in Berlin employs mock-heroic form to satirize an unheroic subject; the novel also chronicles suburban American life and the struggles of the common man in post-World-War-II America. The Carlo Reinhart saga continues in Reinhart in Love (1962), Vital Parts (1970) and Reinhart's Women (1981). Although Thomas Berger wrote five plays, that include Other People (1970) and The Burglars (1988); a collection of short stories, Granted Wishes: Three Stories (1984) and twenty-three novels (including 1984 Pulitzer Prize nominee The Fued), he is perhaps best known for his book Little Big Man (1964), which The New York Times Book Review critic R.V. Cassill called "the best novel ever written about the American west." The novel, whose movie was also a hit at the box office in 1970, details the prairie life of another mock-hero and everyman, 111-year-old Jack Crabb, the only white survivor of the Battle of Little Big Horn. Berger's more recent novels include Best Friends (2003), Adventures of the Artificial Woman (2004). A satiric and darkly funny novelist, Berger is revered by writers and critics alike who was deemed "one of the 20th century's most important writers in the English-speaking world" by the Times Literary Supplement.
Berger was a writer in residence at the University of Kansas in 1974 and a Distinguished Visiting Professor at Southampton College, Long Island University, in 1975–76. He lectured at Yale University in 1981 and 1982, and was a Regents' Lecturer at the University of California, Davis, in 1982.
Thomas Louis Berger died in Nyack, New York, on July 13, 2014 at the age of 89.
Awards
Dial fellowship, 1962; Western Heritage Award, and Richard and Hinda Rosenthal Award, National Institute of Arts and Letters, both 1965, for Little Big Man; Ohioana Book Award, 1982, for Reinhart's Women; Pulitzer prize nomination, 1984, for The Feud; Doctor of Letters, Long Island University, 1986; honorary member, Phi Alpha Theta.
Books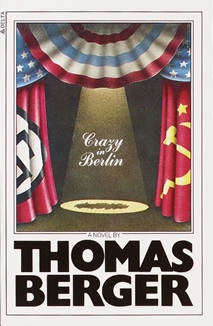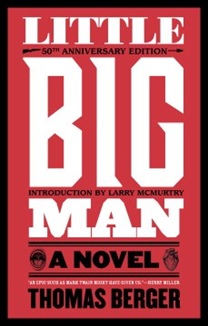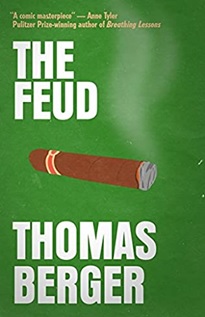 Additional Resources
Wikipedia Article: Thomas Berger