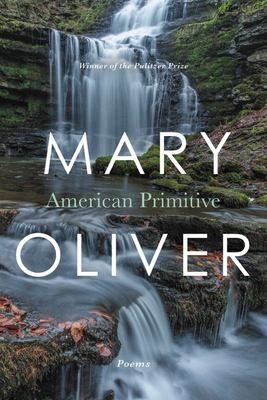 Born: September 10, 1935
Died: January 17, 2019
Ohio connection: Birth
Maple Heights
Mary Oliver, daughter of Edward William and Helen M. (Vlasak) Oliver, was born in 1935 in the Maple Heights, a suburb of Cleveland, Ohio. At the age of thirteen, Oliver had a great desire to be a writer. In 1950, when she was fifteen, she visited Steepletop, the upstate New York home of recently deceased poet Edna St. Vincent Millay. More visits followed, and she assisted Millay`s sister, Norma Millay Ellis, in organizing Millay`s papers. This experience had a significant effect on Oliver`s life and work.
She attended Ohio State University, 1955-56, and Vassar College, 1956-57. In addition to her writing, Oliver had a varied and distinguished career, beginning with a position as chair of the writing department at the Fine Arts Work Center, in Provincetown, Massachusetts, 1972-73. She also worked as a visiting professor at Case Western Reserve University, 1980, 1982; poet-in-residence, Bucknell University, 1986; visiting professor, University of Cincinnati, 1986; writer-in-residence, Sweet Briar College, 1991-95; and Chair for Distinguished Teaching, Bennington College, 1996-present.
Some of Oliver`s titles are No Voyage and Other Poems; The River Styx, Ohio, and Other Poems; American Primitive (Pulitzer Prize winner, 1984); Dream Work; House of Light; White Pine: Poems and Prose Poems; and Mockingbirds.
Mary Oliver died January 17, 2019 in Hobe Sound, Florida, at the age of 83.
Selected Awards and Honors
First prize, Poetry Society of America, 1962, for No Voyage; Devil's Advocate Award, 1968, for "Christmas, 1966;" Shelley Memorial Award, 1972; National Endowment for the Arts fellow, 1972-73; Alice Fay di Castagnola Award, 1973; Guggenheim fellow, 1980-81; Award in Literature, American Academy and Institution of Arts and Letters, 1983; Pulitzer Prize, 1984, for American Primitive; Christopher Award and L. L. Winship Award, both 1991, for House of Light; National Book Award for Poetry, 1992, for New and Selected Poems; Lannan Literary Award for Poetry, 1998; New England Booksellers Association Award for Literary Excellence, 1999; 2003 Honorary membership into Phi Beta Kappa from Harvard University, 2003; Honorary Doctorate Dartmouth College, 2007; Honorary Doctorate Tufts University, 2008; Honorary Doctorate from Marquette University, and Goodreads Choice Award for Best Poetry for A Thousand Mornings, both 2012.
Additional Resources
Mary Oliver Wikipedia Article (with bibliography and external resources)