Born: October 24, 1927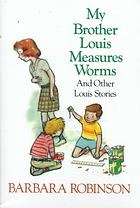 Died: July 9, 2013
Ohio connection: Birth
Portsmouth
Barbara Robinson was born in the southern Ohio river town of Portsmouth. Robinson's father died when she was three and her mother, a school teacher, encouraged her to read books. Robinson began writing at an early age.  She graduated from Allegheny College in Meadville, Pennsylvania, with a degree in theatre and, after graduation, continued to live in the suburbs of Philadelphia. Robinson's award-winning The Best Christmas Pageant Ever (1972) was adapted into a play and a television screenplay. The six cigar-smoking Herdman kids and their outrageous antics are featured in this book and its sequel, The Best School Year Ever (1994), published over two decades later. Robinson wrote numerous short stories that appeared in Redbook, McCall's, and Ladies Home Journal. 
Barbara Robinson died of cancer on July 9, 2013, at her home in Berwyn, Pennsylvania.
Books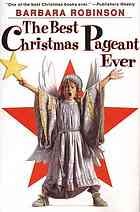 Awards
Breadloaf Fellow, 1962; Georgia Children's Book Award, 1976, and Young Hoosier Book Award, 1978, both for The Best Christmas Pageant Ever.
Additional Resources
Wikipedia: Barbara Robinson