Born: 1954
Ohio connection: Birth
Cleveland
The eldest daughter of four siblings, Mary Elise Weems was born in Cleveland where her mother, Elaine B. Lacy, a lifelong resident of the city, raised her.
Weems started writing poetry at the age of thirteen and found her vocation. Her creative spirit-eye has turned more and more outward to include her take on the African American experience from a personal and political perspective as well as the universal complexities of being a woman — and anyone — alive in the world.  She attended John Adams High School, graduating in 1972.  Starting her higher education career at Cuyahoga Community College, Weems transferred to Cleveland State University where she earned a Bachelor of Arts in 1984 and a Master of Arts in Creative Writing in 1996.  Weems continued her education at the University of Illinois at Urbana, earning a Ph.D. in the Social Foundations of Education in 2001. From 2006 to 2012, she was Assistant Professor in the Department of Education and Allied Studies at John Carroll University in University Heights, a suburb of Cleveland. Weems also works as a language-artist-scholar in K-12 classrooms, university settings and other venues through her educational consulting business, "Bringing Words to Life." 
Dr. Mary E. Weems is an accomplished author, poet, playwright, and social/cultural foundations scholar. Her work is inspired by the human condition and by what is happening to Black people in America around issues of race, gender and class. To date, Weems has authored thirteen books that include the poetry collections Off the Page (1995), White (1997), Working Hard for the Money: America's Working Poor in Stories, Poems, and Photos (2002), An Unmistakable Shade of Red and, The Obama Chronicles (2008), and For(e)closure (2012). Her plays have been produced and/or excerpts published for nearly two decades. They include Closure, Meat, Blink, Hat, Purses, Black Notes, and Blackeyed: Plays and Monologues (2015). Her works of nonfiction include: Public Education and the Imagination-Intellect (2003), and Writings of Healing and Resistance: Empathy and the Imagination-Intellect (2008).
Awards
Cleveland Arts Prize Emerging Artist Award for Literature (2015), Ohioana Book Award Finalist for Poetry (2009 and 2013), Poet Laureate of Cleveland Heights, OH (2008 and 2009); Wick Chapbook Award (1996), Chilcote Award for The Most Innovative Play by an Ohio Playwright (1997).
Works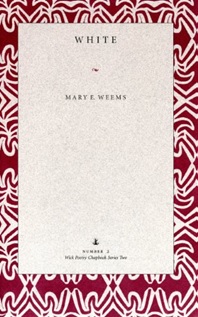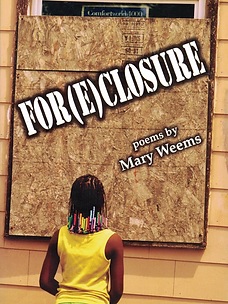 Additional Resources
Official website of Mary Weems