Born: June 20, 1858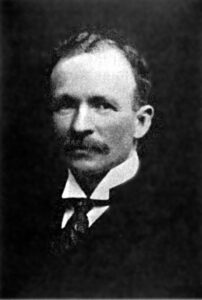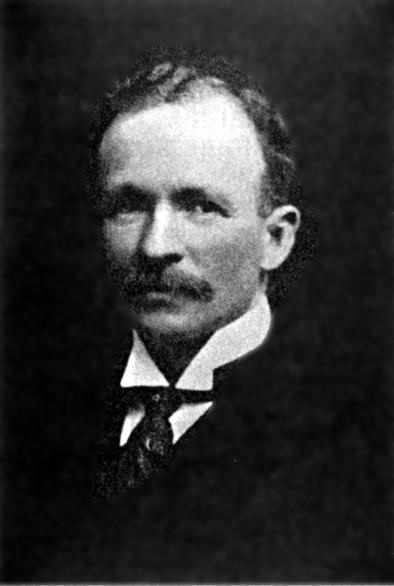 Died: November 15, 1932
Ohio connection: Birth
Cleveland
Author, essayist, social justice activist, and lawyer Charles Waddell Chesnutt was born in Cleveland, Ohio, in 1858, the son of Ann Maria (nee Sampson) and Andrew Jackson Chesnutt, both free African Americans. Two years prior to Chesnutt's birth, his parents moved north to Ohio from Fayetteville, North Carolina. In 1866, when he was eight years old, the family moved back to Fayetteville. Chesnutt attended the Howard School, a Freedman's Bureau School in Fayetteville. Ten years later, it was renamed the State Colored Normal School (now Fayetteville State University). At age fifteen, Chesnutt began teaching at schools in rural communities in North Carolina. In 1877, at age nineteen, he was named assistant principal of the State Colored Normal School and then its principal (1880–83). In 1878, Chesnutt married Susan Perry, a Fayetteville schoolteacher with whom he would have four children. During this time, Chesnutt studied French, German, rhetoric, and stenography. However, with a desire to pursue a career as a writer, Chesnutt moved to New York City in 1883. There he worked as a stenographer and journalist on Wall Street. After several months working in NYC, he moved back to Cleveland, where he became employed in the accounting office of the Nickel Plate Railroad Company. Chesnutt was later transferred to the company's legal department, and he began to study law. He also began to publish short stories, the first ("Uncle Peter's House") appeared in the McClure Newspaper Syndicate in April 1885. After passing the Ohio state bar in March 1887, Chesnutt opened a business in court reporting, legal stenography, and law. He continued to write and have works published, however, by 1900 he'd decided to give up his businesses to write full-time.
Chesnutt began his literary career publishing short stories and essays in magazines. He became the first African-American author to appear in The Atlantic Monthly (now The Atlantic) when his story "The Goophered Grapevine" was published in August 1887. His books include the short story collections The Conjure Woman (1899) and The Wife of His Youth and Other Stories of the Color Line (1899); the novels The House Behind the Cedars (1900), The Marrow of Tradition (1901), The Colonel's Dream (1905); and the biography Frederick Douglass (1899). The nature of Chesnutt's heritage brought to his life complexities that were reflected in his writing. He also gave lectures about the problems facing African Americans in Ohio and across the United States. During his lifetime, Chesnutt was recognized as a pioneer in exploring themes of race and social identity in his work, and often received praise from contemporaries like William Dean Howells.
Charles Waddell Chesnutt died in Cleveland, Ohio, on November 15, 1932.
Awards/Honors
Spingarn Medal, NAACP (1928); Fayetteville State University Library is named for Chesnutt; a State Highway Historical Marker marks where he taught in Fayetteville, North Carolina; the United States Postal Service issued the 31st Black Heritage series stamp in his honor (2008)
Books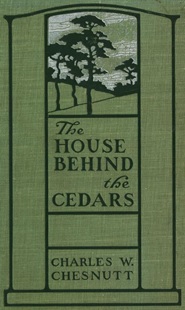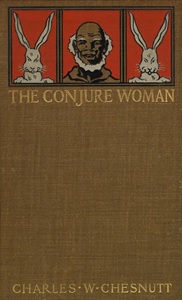 Additional Resources
Charles Waddell Chesnutt from Wikipedia. Learn more about his life and find links to his works.
LibriVox: Charles Waddell Chesnutt
Charles Waddell Chesnutt Digital Archive. Explore Chesnutt's works, manuscripts, reviews, and bibliography.