Born: November 6, 1916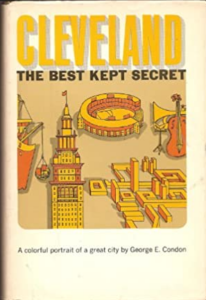 Died: October 7, 2011
Ohio connection: Resident
Lakewood
Journalist, author, and historian George E. Condon was born in Fall River, Massachusetts, but grew up in the Irish neighborhoods of Cleveland's Near West Side.  Condon's parents, who immigrated from Ireland, moved the family to Cleveland in 1927 when Condon was 11 years old. He attended St. Patrick Catholic School and West Technical High School. After graduating, he majored in journalism at The Ohio State University. It was there Condon met Marjorie Philona Smith. The couple married in 1942 and moved to Lakewood the following year. They were married until Marjorie's death in 2001.
Condon began his career at The Plain Dealer in 1943 as a general assignment reporter and became the newspaper's first radio and television critic five years later. In 1962, Condon was given his own opinion column, garnering thousands of fans for over 20 years until his retirement in 1985. Along with his achievements as a journalist, Condon authored 11 books. Those chronicling the history of Cleveland include Cleveland: The Best Kept Secret (1967), Laughter from the Rafters (1968), Stars in the Water: The Story of the Erie Canal (1974), and Yesterday's Cleveland (1976), a photographic history. In 2006, West of the Cuyahoga was published, the year of Condon's 90th birthday. In an interview, his daughter Susan Love said "Even after retirement, my Dad couldn't stop writing. He always had a book in progress— and it would be about some aspect of Cleveland history, his passion."  Condon chronicled Cleveland with wit and wisdom.
George E. Condon died on October 7, 2011, in his sleep at Huntington Woods, Westlake. He was 94 years old.
Books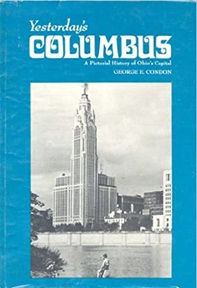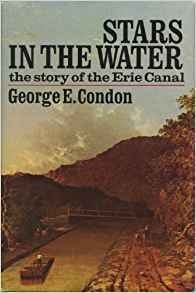 Awards
15th annual Cleveland Arts Prize for Literature by the Cleveland Women's City Club, the Ohioiana Book Award of 1975, the Emily Gray Burke Memorial Award, Distinguished Service Award of the Society of Professional Journalists in 1980, inducted into the Press Club of Cleveland's Journalism Hall of Fame in 1990, and the 2007 Walks of Life Award from the Irish American Archives Society.
Additional Resources
Wikipedia: George E. Condon