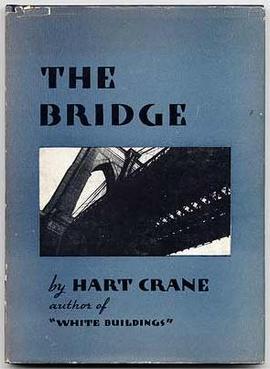 Born: July 21, 1899
Died: April 27, 1932
Ohio connection: Birth
Garrettsville
Harold Hart Crane, regarded as one of the greatest American poets of the 20th century, was born in Garrettsville, Ohio, on July 21, 1899. His father, a successful candy and syrup manufacturer, later moved the family to Warren before sending his son to live with his maternal grandmother in Cleveland. Crane, formerly raised in an unhappy and dysfunctional home due to his parents' inability to get along, immersed himself in the books available at his grandmother's house. It was there, at the age of ten, that he marveled at his grandmother's collection of books and told his Aunt Alice, "I'm going to be a poet." Though his high school education was never officially completed, Crane did attend East High School, then a premier high school in Cleveland, where he studied the "Classical" program of English literature and composition, mathematics, and languages. At the age of 17, Crane moved to New York City, the first of many times he would move between Ohio and New York working various odd jobs in both locations and learning the art of writing poetry. For instance, in New York City, Crane sold advertisements for the avant-garde literary journal Little Review, which published poets such as T.S. Eliot and W.B. Yeats and had Ezra Pound as its foreign editor.
In Cleveland, he worked as a reporter for the Cleveland Plain Dealer and had a friend in Norwegian immigrant and frustrated artist Ernest Nelson, whose experience with grief was his inspiration for the poem "Praises for an Urn". Crane's poetry, an attempt to unite the style of modernism with the spirit of American romanticism as seen in Whitman and Emerson, was published in two volumes while he was alive. White Buildings (1926) contains, among others, the poems "My Grandmother's Love Letters" and "Garden Abstract". The Bridge (1930) consists of an epic series of closely related long poems inspired by the Brooklyn Bridge and celebrating life in America. Crane was awarded a Guggenheim Fellowship in 1931, which he used to travel to Mexico to research and write an epic poem about the Aztec civilization. Not much was accomplished, however, and Crane, reportedly ravaged by alcohol and returning to an America in the midst of the Great Depression, jumped off his return ship to his death on April 27, 1932.
Awards
Helen Waire Levinson Prize, 1930; Guggenheim fellow, 1931-32.
Additional Resources
The Hart Crane Wikipedia Article includes a number of resource links.