Born: September 8, 1898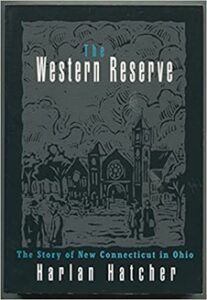 Died: February 25, 1998
Ohio connection: Birth
Ironton
Harlan Henthorne Hatcher, son of Robert Elison and Linda (Leslie) Hatcher, was born in 1898 in Ironton, Ohio. He attended Ohio State University from 1919-1927, where he received bachelors and Ph.D. degrees. He served in the United States Army in 1918 and in the Naval Reserve from 1942-44. After the death of his first wife, he married Anne Gregory Vance in 1942. Hatcher joined the faculty of Ohio State University in 1928 and served the University in several capacities, including Professor of American Literature, Dean of the College of Arts and Sciences, and as Vice President. Hatcher left Ohio State University in 1951 to become President of the University of Michigan. He retired in 1967 and was President Emeritus until his death.
Hatcher authored over 17 books about the people, the history, and the geology of Michigan, Ohio, and Kentucky. His fiction includes Tunnel Hill (1931) and Patterns of Wolfpen (1934). His books about the Great Lakes region include The Buckeye Country: A Pageant of Ohio (1940), The Ohio Guide (1940), Lake Erie (1945), and A Pictorial History of the Great Lakes (1963).  
Harlan Henthorne Hatcher died February 25, 1998 in Michigan.
Awards:
Ohio Governor's Award, 1949; Ohioana Grand Medal, 1950; Commander, Order of Orange Nassau (Netherlands) 1952; Star of Italian Solidarity, 1962; Second Order of Merit with the Middle Cordon of the Rising Sun (Japan) 1962; Companion, Order of the White Elephant (Thailand) 1965; Wolverine Frontiersman Award. Twenty eight honorary degrees from universities and colleges in United States, Mexico, and Japan.
Additional Resources
Wikipedia: Harlan Hatcher