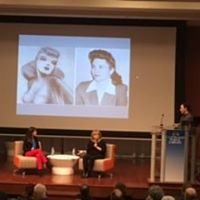 On Saturday, December 2, 2017, the Ohio Center for the Book at Cleveland Public Library presented the program, "My Mom Lois Lane," an interview with Laura Siegel Larson, to honor the Man of Steel's legacy and Cleveland roots. Superman fans and admirers of From Cleveland to Krypton, An Exhibit, gathered in the Louis Stokes Wing Auditorium to hear the interview with the daughter of Superman co-creator Jerry Siegel and Joanne Siegel, the real life inspiration for Lois Lane.

After the programs, attendees enjoyed refreshments, cake, and favors at the "Lois Lane Birthday Party" which was given in honor of Joanne Siegel who passed away in 2011, and would have turned 100 years on December 1, 2017.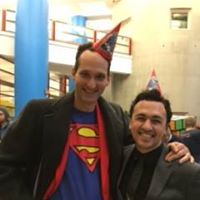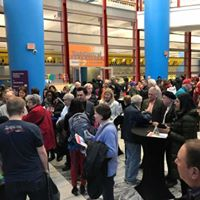 Superman: From Cleveland to Krypton, An Exhibit has been extended through March 31, 2018.