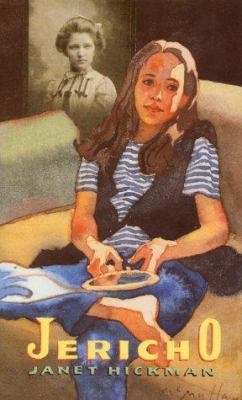 Born: July 8, 1940
Died: April 30, 2020
Ohio connection: Birth
Kilbourne
Janet Hickman was born Janet Gephart, daughter of Bernard Franklin and Pauline (Williams) Gephart, in Kilbourne, Ohio, in 1940.
She received a B.S. in 1960, an M.A. in 1964, and a Ph.D. in 1979, all from Ohio State University. She married John Hickman in 1961, and the couple had two children, John H. and Holly.
Janet Hickman began her career in 1961 as a junior high school teacher in Whitehall, Ohio, a position in which she served until 1964. She was a part-time instructor in children`s literature at Ohio State University from 1968 until 1973 and retired as a Professor of Education in 2005. She also organized and co-chaired an annual conference dedicated to children's literature for many years.
Hickman wrote a number of books, most in the field of historical fiction for children and young adults. Her first book, The Valley of the Shadow, was published in 1974. Her other children's titles are The Stones; Zoar Blue; The Thunder-Pups; Jericho: A Novel; Susannah; and Ravine. She received the Boston Globe/Horn Book Honor Award for Jericho: A Novel in 1995. Hickman has also co-authored two adult books on children`s literature: Children`s Literature in the Classroom – Weaving Charlotte`s Web (with Bernice E. Cullinan); and Children`s Literature in the Elementary School (with Charlotte S. Huck and Susan Hepler). She contributed to a number of professional journals including Ohio Reading Teacher, Research in the Teaching of English, Theory into Practice, and Language Arts. She also wrote for the magazines Ingenue and Teen.
Janet Hickman passed away April 30, 2020, from complications due to Parkinson's disease. She was included in a tribute by Ohioana Library to three authors which the Ohio literary community lost in early 2020.
Awards: Boston Globe/Horn Book Honor Book Award, 1995, Ohioana Book Award, 1995, and named a Notable Children's Trade Book in the Language Arts, National Council of Teachers of English, 1995, all for Jericho; Society of Midland Authors Award, 1999, for Susannah.