Born:
July 29, 1909
Died: November 12, 1984
Ohio connection: Former Resident
Cleveland
Chester Bomar Himes was a writer who is best remembered for his hardboiled detective novels set in New York City's Harlem neighborhood. In his lifetime, Himes published seventeen novels, 60 short stories and two autobiographies that explore labor relations, violence, and racism.
Born in Jefferson City, Missouri to Joseph Sandy Himes Sr., a professor of industrial arts at Lincoln Institute in Jefferson City, Missouri (now Lincoln University), and Estelle (Bomar) Himes, who was a teacher at Scotia Seminary in North Carolina before her marriage. His parents' marriage would end in divorce (filed by Estelle in 1927). Himes's early years were spent in Missouri, Mississippi, and Arkansas where his father taught at Black colleges. In February, 1925, when he was sixteen years old, the family moved to Cleveland, Ohio. After graduating from East High School, Himes enrolled and attended Ohio State University for nearly a year before he was expelled for committing a series of confidence scams. In 1928 Himes was arrested on a charge of armed robbery, for which he was sentenced to a minimum of 20 years in prison, with a maximum of 25 years, at the Ohio State Penitentiary. There he witnessed beatings, killings, riots, and a fire that took the lives of more than three hundred inmates. After serving nearly eight years, his parole was granted on April 1, 1936.
Himes developed his craft while in prison by reading voraciously, and becoming a disciplined writer. He wrote short stories, romance and crime thrillers for the black press. His stories were first published in periodicals such as Atlanta Daily World, Crisis, and Abbott`s Monthly where his first short story "His Last Day" was published in November 1932. A breakthrough came for Himes in 1934 when Esquire, a new men's magazine, published "Crazy in the Stir" and "To What Red Hell." After his release from prison in 1936, Himes returned to Cleveland, where he worked for the Ohio Federal Writers Project (FWP) as a research assistant and writer. Called the Cleveland Public Library Project, the Ohio FWP worked out of Cleveland Public Library's main branch. On August 13, 1937, Himes married Jean Lucinda Johnson; in 1941 they moved to California, where Himes worked as an unskilled laborer. He began to focus on his writing and saw the publication of his first novel If He Hollers Let Him Go in 1945. In this book, he expressed bitter reactions to his experiences in Los Angeles, where he was forced to work in twenty-three odd jobs in menial positions, even though he was qualified to work as a skilled laborer. His second novel, Lonely Crusade (1947), is also based in Los Angeles, and focuses on the turmoil of a black man in the midst of a racist society. Some of his other books dealt with his experiences in prison (Cast the First Stone, 1952); the racial conflicts within his own family (The Third Generation, 1954); and romance involving interracial couples (The Primitive, 1955). Himes and Jean divorced in 1951. He married Lesley Packard, a journalist, in 1965. In 1953, frustrated with the critical neglect of his books, Himes decided to moved to Paris, France. While in Paris he published a series of novels set in New York City's Harlem featuring African American detectives. The series became known as the "Harlem Cycle." The first of these works, For Love of Imabelle (1957; revised as A Rage in Harlem in 1965) was adapted for feature film in 1991. Other novels in the series include Real Cool Killers and The Crazy Kill (both published in 1959); The Big Gold Dream and All Shot Up (both published in 1960); Cotton Comes to Harlem (1965), adapted for a feature film in 1970; The Heat is On (1966) and Blind Man with a Pistol (1969, later retitled Hot Day, Hot Night). Himes told his life story in two autobiographies, The Quality of Hurt (1972) and My Life of Absurdity (1976).
In 1969 Himes moved to Moraira, Spain, where he died on November 12,1984 from Parkinson's Disease. He was 75 years old.
Books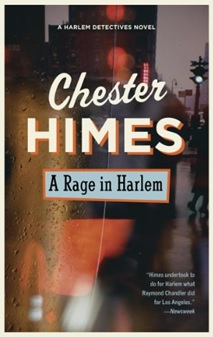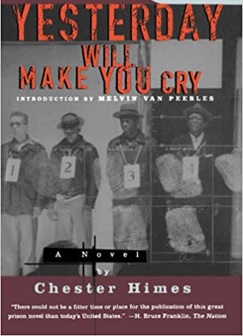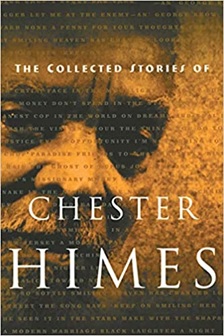 Awards
Julius Rosenwald fellowship in creative writing, 1944-45; Yaddo fellowship, 1948; Grand Prix Policier, 1958, for La Reine des Pommes. Honors: Chester Himes grant established by the Midwest Chapter of Mystery Writers of America.
Additional Resources
Wikipedia: Chester Himes
C-Span History Bookshelf: Chester B. Himes
Lawrence Jackson recalled the life of author Chester B. Himes. He spoke at the 2018 National Book Festival in Washington, D.C.