Born: July 30, 1924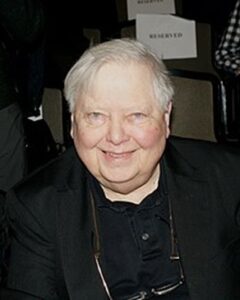 Died: December 6, 2017
Ohio connection: Resident
Warren
William Howard Gass was an educator, essayist, critic, and novelist who valued form and language over plot and character. Known as a leading "experimental writer," Gass was a prolific writer who wrote novels, novellas, short stories, and essays in literary criticism. Even though it's said that Gass is considered one of the most esteemed American writers never to publish a bestseller, his work influenced other writers and he received many awards including the American Book Award for fiction (1996) and three National Book Critics Circle Awards for criticism.  
Gass was born in Fargo, North Dakota, the son of William and Claire (Sorenson) Gass. When he was six weeks old, his family moved to Warren, Ohio. After graduating from Warren G. Harding High School in 1942, Gass entered Ohio Wesleyan University; his time in college was interrupted by his service in the United States Navy during World War II (1943-1946). After leaving the military, Gass continued his education at Kenyon College in Gambier, Ohio, where he earned an A. B. degree in philosophy in 1947. He then enrolled at Cornell University in New York as a Susan Linn Fellow in Philosophy, studying under Max Bland and Ludwig Wittgenstein. While pursuing his doctorate in philosophy, Gass taught at the College of Wooster (Ohio) and received his Ph.D. from Cornell University in 1954. He joined the faculty at Indiana's Purdue University in 1955 as assistant professor of philosophy and was promoted to full professor in 1966. In 1969 Gass joined the faculty of Washington University in St. Louis (Missouri), where he was awarded, in 1979, the David May Distinguished University Professorship. In 1990 Gass became the Director of the International Writing Center at Washington University. Since 2000, Gass had been the David May Distinguished University Professor Emeritus.
Gass published more than fifteen books. His work was first recognized in 1958 when Accent, the literary journal of the University of Illinois, devoted an entire issue to his short stories. Soon after, his first novel, Omensetter's Luck (1966), was published. A collection of short stories, In the Heart of the Heart of the Country, and Other Stories (1968), followed as well as the novella Willie Master's Lonesome Wife (1968). Gass published his long-awaited second novel The Tunnel in 1995; it won the American Book Award for fiction in 1996. Three collections of essay: Habitations of the Word: Essays (1985), Finding a Form: Essays (1996) and Tests of Time (2002) are National Critics Circle Award winners for criticism. Other works of nonfiction include Fiction and the Figures of Life (1970), On Being Blue: A Philosophical Inquiry (1975) and The World Within the Word (1978). Other works of fiction include: Middle C (his final novel, 2013), and Eyes: Novellas and Short Stories (2015). The William Gass Reader, a collection of essays, criticism, and fiction assembled by Gass, was published posthumously in 2018.
William Howard Gass, died of congestive heart failure at his home in University City, Missouri on December 6, 2017. He was 93 years old. 
Books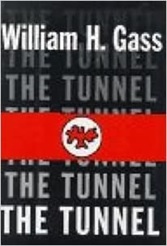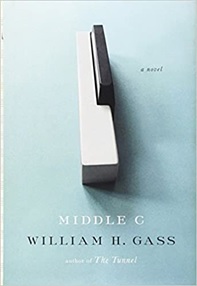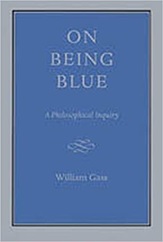 Awards
Longview Foundation Award in fiction, 1959, for "The Triumph of Israbestis Tott"; Indiana University Writers' Conference Award for Fiction, 1968; National Institute for Arts and Letters prize for literature, 1975; Pushcart Prize, 1976, 1983, 1987, 1992; American Academy and Institute of Arts and Letters National Medal of Merit for fiction, 1979; National Book Critics Circle Award for criticism, 1985, for The Habitations of the Word: Essays; Getty Scholar, 1993; PEN/Faulkner Award for Fiction and American Book Award, both 1996, for The Tunnel; National Book Critics Circle Award for criticism, 1996, for Finding a Form: Essays; Lifetime Achievement Award, The Lannan Foundation Literary Awards, 1997; PEN/Spielvogel Diamonstein Award for The Art of the Essay, National Book Critics Circle Award both for Tests of Time: Essays, 2002. Honors: D.Litt., Kenyon College, 1974 and 1985; D.Litt., George Washington University, 1982; D.Litt., Purdue University, 1985. Gass won the 2007 Truman Capote Award for Literary Criticism in Memory of Newton Arvin for his 2006 collection of essays A Temple of Texts.
Additional Resources
Washington University in St. Louis University Libraries: William H. Gass
Wikipedia: William H. Gass
"How to Behave Around Books" – William H. Gass Reading at Washington University
Recommended
Gass, William H, and Theodore G Ammon. 2003. Conversations with William H. Gass. Literary Conversations Series. Jackson: University Press of Mississippi.