Born: July 8, 1933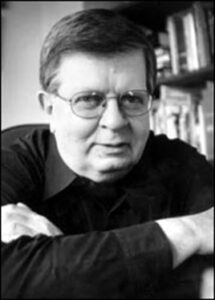 Died: April 10, 2016
Ohio connection: Birth
Cleveland
Editor, publisher, and award-winning children's book author James Cross Giblin was born in Cleveland, but was raised in Painesville, Ohio. After receiving his B.A. in 1954 from Case Western Reserve University, he settled in New York City, earning his MFA in creative writing at Columbia in 1955. Initially pursuing a livelihood in directing and playwriting, Giblin changed career paths in 1959, taking a job at Criterion Books where he specialized in children's books.  In the early to mid-1960s, Giblin was an associate editor at Lothrop, Lee & Shepard; he joined Seabury Press in 1967, where he spearheaded the development of Clarion Books, the company's children's division. Appointed its editor-in-chief, Giblin collaborated with such authors as Eve Bunting and Marion Dane Bauer.
In 1980 Giblin's first children's book, The Scarecrow Book (written with collaborator Dale Ferguson) was published by Thomas Y. Crowell, Co. His book Chimney Sweeps: Yesterday and Today (Crowell, 1982) won the 1983 National Book Award (then called the American Book Award) in the children's book category.  In 1989 Gilblin retired as Clarion's chief editor to focus on his own writing, however, he remained an assistant editor for a few authors. Giblin went on to write more than 20 books, mainly nonfiction, historical nonfiction and biographies for children and young adults. Critically acclaimed for his ability to make historical figures accessible through engrossing, informative and diverting prose, Giblin breathed new life into such personages as King Arthur, Thomas Jefferson, Edith Wilson, and Charles Lindbergh. Unafraid to tackle challenges, he chose both controversial and lesser-known historical figures as subjects for his books.  In 2003, the American Library Association bestowed the prestigious Robert F. Sibert award upon Giblin's The Life and Death of Adolf Hitler (Clarion, 2002) and Giblin's Good Brother, Bad Brother: The Story of Edwin Booth and John Wilkes Booth (Clarion, 2005) was a Boston Globe-Horn Honor Book. Giblin's books were frequently praised by reviewers as engaging and containing a level of detail derived from painstaking research.
In 2012 Giblin established the James Cross Giblin Scholarship Fund within the Highlights Foundation. The annual awards provide access to Highlights Foundation programs and workshops for writers (focusing on those with a passion for juvenile nonfiction) as well as for individuals working in children's publishing.
James Cross Giblin, a longtime resident of Manhattan, died April 10, 2016, following a long illness. He was 82.
Books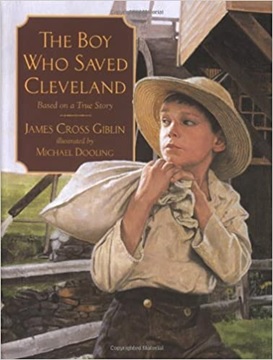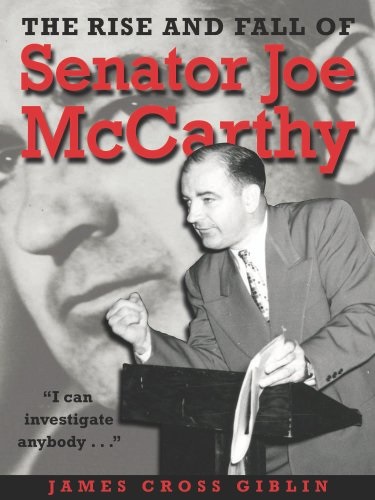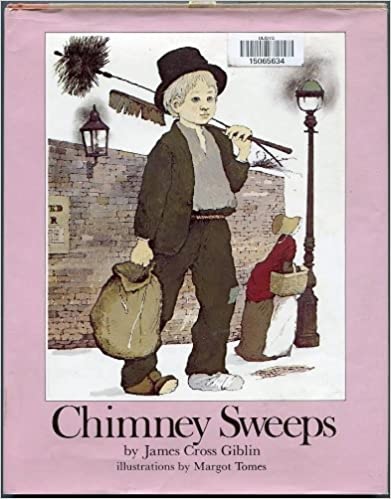 Awards
American Library Association notable children's book citations, 1980, for The Scarecrow Book, 1981, for The Skyscraper Book, 1982, for Chimney Sweeps: Yesterday and Today, 1985, for The Truth about Santa Claus; 1986, for Milk: The Fight for Purity, 1987, for From Hand to Mouth, 1988, for Let There Be Light: A Book about Windows, 1990, for The Riddle of the Rosetta Stone: Key to Ancient Egypt, 1991, for The Truth About Unicorns, 1993, for Be Seated: A Book About Chairs, 1995, for When Plague Strikes: The Black Death, Smallpox, and AIDS, 1997, for Charles A. Lindbergh: A Human Hero, and 2000, for The Amazing Life of Benjamin Franklin; Golden Kite Award for nonfiction, Society of Children's Book Writers and Illustrators (SCBWI), 1982, and American Book Award for children's nonfiction, 1983, both for Chimney Sweeps: Yesterday and Today; Golden Kite Award for nonfiction, SCBWI, 1984, for Walls: Defenses Throughout History, and 1989, for Let There Be Light: A Book About Windows; Boston Globe-Horn Book Nonfiction Honor Book, 1986, for The Truth About Santa Claus; Washington Post-Children's Book Guild Award for Nonfiction, 1996, for body of work; Honor Book, National Council of Teachers of English Orbis Pictus Award for nonfiction, 1998, for Charles A. Lindbergh: A Human Hero, and 2001, for The Amazing Life of Benjamin Franklin; Robert F. Sibert Informational Book Award, American Library Association, for The Life and Death of Adolf Hitler, 2003; Ohioana Alice Louise Wood Award, 2007, for contributions to children's literature. Several of Giblin's books have been Junior Literary Guild selections.
Additional Resources
"What An Editor's Job Is." An Interview with Jim Giblin at home, spring 2012, by Roger Sutton, Editor in Chief, The Horn Book Inc.