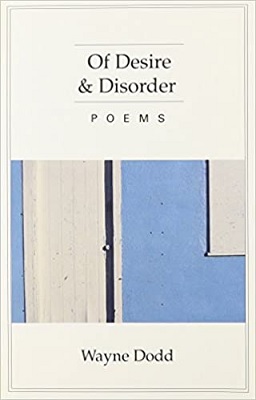 Born: 1930
Ohio connection: Resident
Athens
Wayne Dodd, son of Homer D. and Maggie M. (Potts) Dodd, was born in 1930 in Clarita, Oklahoma.
Dodd served in the United States Navy on submarines from 1948 to 1952 and was part of an elite group logging over a thousand dives. According to Dodd, his submarine was the first to run submerged from Hawaii to Japan.
He received a B.A. in 1955, an M.A. in 1957, and a Ph.D. in 1963, all from the University of Oklahoma. Dodd worked as an English instructor at the University of Colorado from 1960 to 1964, and as assistant professor of English from 1964 to 1968. In 1968, he moved to Ohio University in Athens where he has held several positions: associate professor of English (1968-1973); professor of English (1973-94); Kennedy Distinguished Professor of English/Creative Writing (1994-2001); and Distinguished Professor Emeritus (2001 to present).
Dodd was the editor of the Ohio Review from its founding in 1971 until it ceased publication in 2001. His poetry books include The Names You Gave It, Sometimes Music Rises, Echoes of the Unspoken, Of Desire and Disorder, We Will Wear White Roses, Made in America, Sometimes Music Rises,  The General Mule Poems, and Is. He is also the author of the novel for young adults, A Time of Hunting; a children's book entitled The Adventures of Little White Possum; and a book of essays, Toward the End of the Century. His poems, essays, and reviews have appeared in numerous literary journals and magazines.
Selected Awards and Honors
American Council of Learned Societies fellow, 1964-65; Award for Editorial Excellence, Ohioana Foundation, 1979; fellowships from Ohio Arts Council, 1980, 1989, and 1998; National Endowment for the Arts fellowship in poetry, 1982; Krout Award for Lifetime Achievement in Poetry, Ohioana Library Foundation, 1991; fellowship from National Park Service, 1993; Pulitzer Prize nomination, 1994, for Of Desire and Disorder; Residency Fellowship at the Rockefeller Foundation International Study Center in Bellagio, Italy, 1995; National Book Award nomination, 1998, for The Blue Salvages; and Ohio Governor's Award for the Arts, 2001.