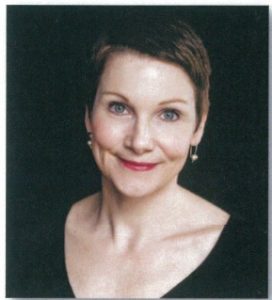 National Poetry Month
Special Reading with Poet Maggie Smith
Noon-1:00 p.m.
Cleveland Public Library, Literature Department, Main Library, 2nd FL
April is National Poetry Month. Established in 1996 by the Academy of American Poets, this month-long celebration of poets and poetry's vital place in our culture, is the world's largest literary celebration. Join us as the Ohio Center for the Book and Cleveland Public Library celebrate National Poetry Month 2019 with a special poetry reading featuring poet Maggie Smith. This event is free and open to the public. Cleveland Public Library is located at 325 Superior Avenue. For more information contact the Literature Department at 216-623-2881 or literature@cpl.org.
About the Poet. Maggie Smith is the author of three award-winning books of poems: Lamp of the Body, The Well Speaks of Its Own Poison, and Good Bones, named by the Washington Post as one of the Five Best Poetry Books of 2017. The title poem of her most recent book was called the "Official Poem of 2016" by Public Radio International and has been translated into nearly a dozen languages. Smith's poems have appeared in The New York Times, Tin House, The Believer, The Paris Review, Kenyon Review, Best American Poetry, and on the CBS primetime drama Madam Secretary. A Pushcart Prize winner, Smith has received fellowships and awards from the National Endowment for the Arts, the Academy of American Poets, the Ohio Arts Council, and the Sustainable Arts Foundation.
Poetry is an ancient form of human expression and although estimations of its significance in modern/popular culture continue to be the fuel for many debates, poetry's presence remains strong. Scratch most societies and you'll find people embracing poetry—not only in the classroom, but in a multitude of places. Poetry is found in bookstores and bars with open mics; in libraries/museums where there are readings and book club discussions. There are so many ways to enjoy the written and spoken-word poetry. During the month of April there's the opportunity to make poetry a part of our life each day; please join us on Saturday, April 27.