February 18, 1931 – August 5, 2019
Today, we mourn the passing of one of Ohio's great literary figures. Toni Morrison was born in Lorain, Ohio, and would go on to become an internationally-renowned author in addition to being an editor and educator and other roles. In honor of her many achievements, we here at the Ohio Center for the Book would like to provide a short list of resources available online for you to celebrate the life, legacy, and work of Toni Morrison: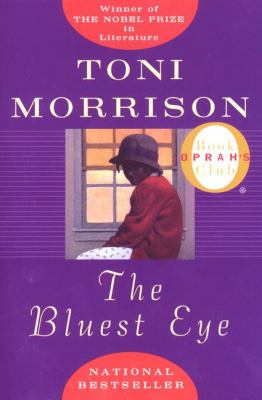 Listen to a recording of Morrison's 1993 Nobel Prize Lecture (33 min.) and take a look at Morrison's official page at the Nobel Prize website
Search on WorldCat for Toni Morrison as author, yielding "about 1,000" results with all the editions.
Search on UNESCO's Index Translationum for Toni Morrison as author to see 362 translations of her work in languages as diverse as Spanish, Slovenian, Finnish, Korean, and Greek.
Check out her official biography here at the Ohio Center for the Book.
Read collected articles from The New York Times and The Guardian.
When President Obama presented the Medal of Freedom to Toni Morrison in 2012, he described her as follows: Toni Morrison. The first African American woman to win a Nobel Prize, Toni Morrison is one of our nation's most distinguished storytellers. She has captivated readers through lyrical prose that depicts the complexities of a people and challenges our concepts of race and gender. Her works are hallmarks of the American literary tradition, and the United States proudly honors her for her nursing of souls and strengthening the character of our union.