The Ohio Center for the Book will be participating in the National Book Festival again this year! Look for us in the Parade of the States in the Library of Congress Pavilion and Areas.
The festival takes place in Washington, DC, this Saturday, August 31, at the Walter E. Washington Convention Center. The event is FREE and open to the public, and the action begins at 8:30 a.m.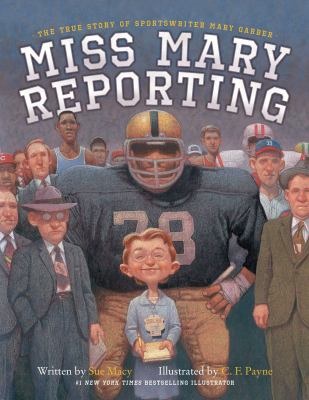 Our featured book this year is Miss Mary Reporting by Sue Macy and illustrated by Ohio's own C.F. Payne. Stop by our table at the festival to pickup a handout that will encourage everyone to "unleash your inner Mary Garber" as well as readers guides for the book from the State Library of Ohio for teachers and librarians (or anyone!) who would like to share the book with readers.
For additional information, check out the National Book Festival website or download their app.
For additional information on Miss Mary Reporting, check out our previous post from July announcing our pick!
Hope to see you there!