With the number of comics artists and writers who call our state home, the Ohio Center for the Book is committed to expanding readers views on the power of comics and graphic novels to tell a story – either through fiction or non-fiction.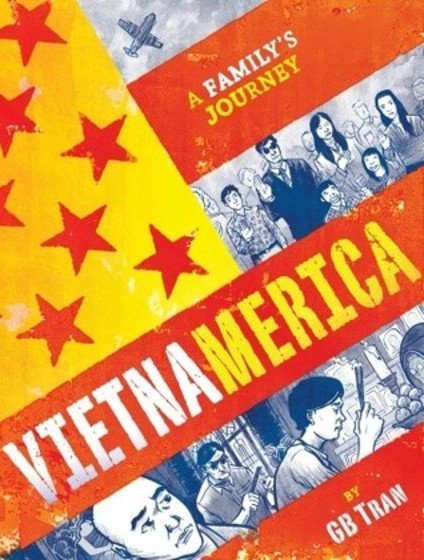 This fall, our Get Graphic! Graphic Novel Book Club focuses on the theme of Refuge and Asylum with a focus on the history and continuing crisis of refugees around the globe. The titles we'll be discussing are below. You can click on the titles to see which libraries in your area may have the book or to check retailers:
Vietnamerica by G.B. Tran
The Best We Could Do: An Illustrated Memoir by Thi Bui
Threads: From the Refugee Crisis by Kate Evans
Drawn to Berlin: Comic Workshops in Refugee Shelters and Other Stories from a New Europe by Ali Fitzgerald
Illegal by Eoin Colfer
The Strange by Jerome Ruillier
Since the current graphic novel book discussions take place at Cleveland Public Library, we realize you may not be able to attend. The co-hosts of the group, Valentino Zullo and Nick Durda, re-cap each month's discussions with a Facebook Live recording. You can watch re-caps of our April, May, and June discussions here. We highly encourage others to use our booklists for their own group or to use them as a jumping off point to build your own graphic novel discussion group.
Graphic novels are not all superheroes… but, of course, we have a soft spot in our heart for them as well. After all, Superman was "born" in Ohio with his "parents" Jerry Siegel and Joe Shuster.