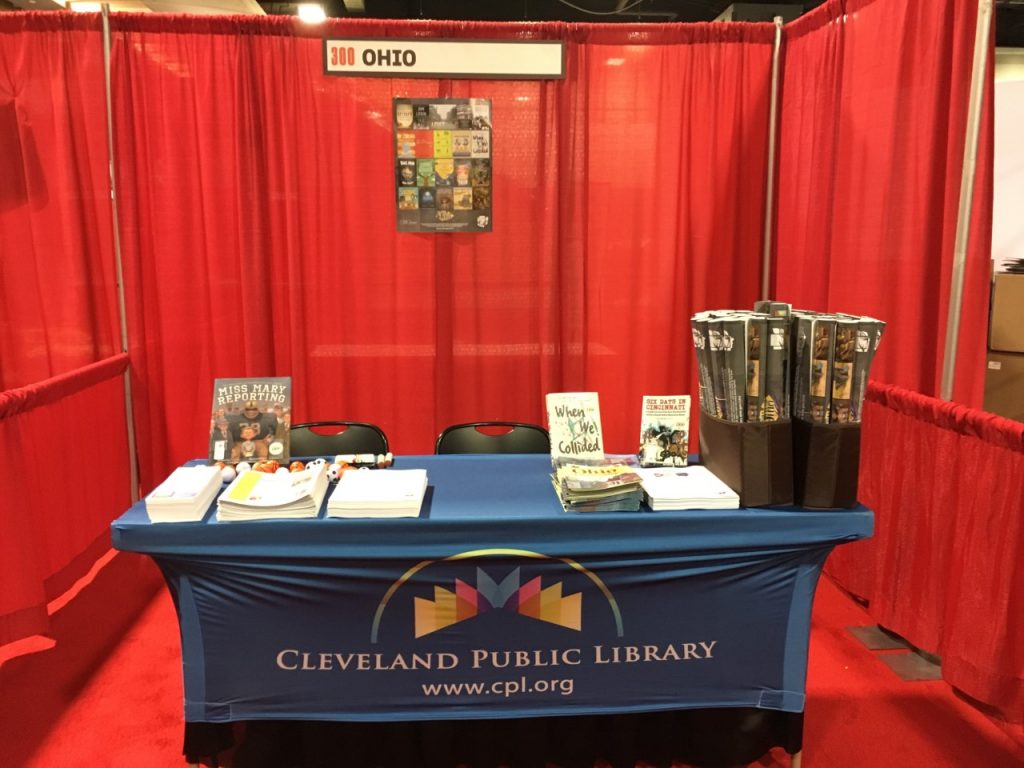 Here is the Ohio Center for the Book table just before the doors opened on Saturday, August 31, 2019. As you can see, we're proudly displaying our "library headquarters" at Cleveland Public Library. Can you feel the anticipation?
For those who couldn't make it to the Festival, here are links to three of the handouts we had to offer attendees:
We would like to thank the State Library of Ohio again for sharing the Choose To Read Ohio materials and Cleveland Public Library's Graphics Department for their work on Miss Mary's bookmark!
And to carry across our theme of Mary Garber's sports journalism… Did you notice the small soccer, basketball, and other balls there on the table? Our librarian staffing the table this year, Evone Jeffries, thought of everything!