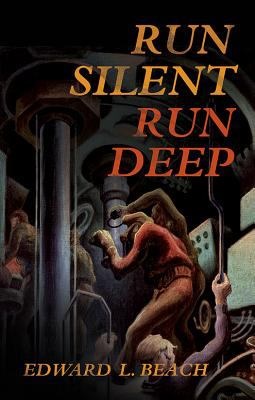 The September 2019 Literary Frolic Friday discussion centered around Run Silent, Run Deep.
The book Run Silent, Run Deep (1955) was written by Captain Edward "Ned" Latimer Beach, Jr., and the 1958 film of the same name starred Burt Lancaster and the Ohio-born Clark Gable. Beach also had Ohio roots with his father being born in Toledo.
Captain Edward "Ned" Latimer Beach, Jr. received 10 military decorations including the Silver Star, the Bronze Star with combat "V," and the Navy Cross. A prolific writer, Beach published 12 books (3 fiction, 2 memoirs, and 7 works of non-fiction) and contributed numerous articles to a diverse array of popular mainstream magazines (e.g., National Geographic and American Heritage).
On May 26, 1955, the New York Times reported that United Artists purchased the movie rights from then 30-year-old Captain Beach to Run Silent, Run Deep. It marked the very first time that the studio itself had bought the rights to a literary property.
Captain Beach found himself poorly treated by the film company. Not only had he not been asked for script or production input he wasn't, at any time, offered a script to peruse (though the contract had promised him final script approval) or, at the very least, provided with any information with how the production was going. Despite this, the team's press agent, Bernie Kamber, against Beach's explicit wishes, had obligated him to a number of press junkets, even going so far as to speak with Beach's senior officers about it without cluing in Beach himself as to what he was up to. Beach, who had his hands full with the Navy, found himself at the mercy of a few senior officers who took an extremely dim view of commercialism. Beach even had to ask Hecht-Lancaster to be provided tickets for himself, his wife, his wife's parents, his mother and sister to see the movie when it debuted.
Check out the following materials to learn more about Run Silent, Run Deep or to have a book/film discussion of your own!
Additional Resources: