Born: 1944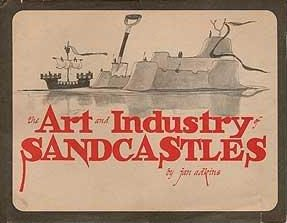 Ohio connection: Birth
Gallipolis
Born in Gallipolis and raised across the river in Wheeling, West Virginia, author, designer and illustrator Jan Adkins describes himself as "an explainer, a storyteller with words and images, an advocate for young minds, a resource for images, and a dinosaur holdout for simplicity and grace in illustration, design and typography."
Adkins first studied architecture at The Ohio State University but switched to English literature and creative writing, receiving a B.A. in English in 1969. He has worked as an architectural designer, an associate art director for National Geographic magazine in Washington, D.C., and an instructor of editorial illustration and graphic design at Rhode Island School of Design, Providence, and the Maryland Institute College of Art, Baltimore. He has been a consultant to art museums, zoos, natural history and science museums, and has won many design awards from professional organizations for his work. His book The Art and Industry of Sandcastles: Being an Illustrated Guide to Basic Constructions Along with Divers Information (1971) was a 1972 National Book Award finalist and that same year won the Lewis Carroll Shelf Award. Adkins brings a combination of detailed drawing, clear explanation, and novelty to his wide range of topics and is consistently praised by reviewers. His books leave room for no doubt that Jan Adkins's passion and gift for explaining how things work.
Adkins has published more than 40 books for children and teens. Although most are nonfiction covering history, science, sports, and biography, he has also published novels for an adult audience. He has written numerous magazine articles and scripts and treatments for the Discovery Channel, NOVA, and the BBC. As a writer and illustrator, Adkins is inspired by his own curiosity and desire to learn about various subjects and his enthusiasm for sharing that knowledge with others. Other nonfiction books include: The Craft of Sail (1972); Symbols: A Silent Language (1978); Letterbox: The Art and History of Letters (1981); String: Tying it Up, Tying it Down (1992), Bridges: From My Side to Yours (2002); What If You Met a Pirate?: An Historical Voyage of Seafaring Speculation (2004); John Adams (2015); Bertha Takes a Drive: How the Benz Automobile Changed the World (2017). His fiction titles include: Luther Tarbox (1977); A Storm Without Rain (1983), a young adult novel; Deadline for Final Art (1990) a mystery novel for adults.
Jan Adkins lives in Novato, California.
Awards:
1972 National Book Award for Children's Books finalist for The Art and Industry of Sand Castles; Children's Book Showcase awards, Children's Book Council, 1974, for Toolchest and 1976, for Inside: Seeing Beneath the Surface; Children's Science Book Award, New York Academy of Sciences, 1981, for Moving Heavy Things; ALA Notable Children's Books, 1984, for A Storm Without Rain: A Novel in Time; Nonfiction Honor List selection, Voice of Youth Advocates, 2003, for Bridges: From My Side to Yours; Elementary and Early Childhood Award, Bridgewater State College, 2001, for contributions to literacy in young readers; Gold Medal for Best Editorial Illustration, San Francisco Society of Illustrators, 2001; Author of the Year designation, Naval Institute, 2002, for contributions to young people's naval history; Best Illustration Series of the Year, Brooklyn Museum Art citations, 1972, 1973, 1974, and many other design and illustration awards from Society of Illustrators, Art Directors Clubs of Metropolitan Washington and New York, Communication Arts.
Additional Resources:
The Jan Adkins Studio. This is author's website where one can read about "Who Is That Guy?" and view images from his books and other publications.