Born: 1939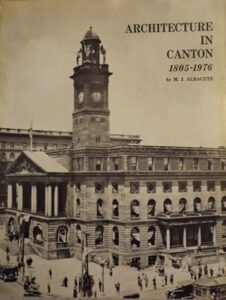 Ohio connection: Birth
Canton
Museum administrator, writer, arts scholar, and educator, Manuel Joseph Albacete was born on July 23, 1939, in Canton, Ohio. After graduating from McKinley High School in 1957, Albacete served two years in the United States Navy aboard the aircraft carrier U.S.S. Essex. The tour of duty allowed Albacete to explore the culture of cities in Europe and the Middle East, satisfying his curiosity by visiting museums. Albacete's interests have always leaned toward the arts, and he has traveled the world throughout his life. It's not surprising that he is revered as Canton's Renaissance man.
After returning to civilian life, Albacete attended classes at Kent State University Stark Campus then transferring to Walsh University where he graduated in 1971 with a B.A. in English. On a graduate assistantship, he attended The University of Akron where he received his M.A. in English studies in 1974. Shortly after graduation, Albacete accepted a position at the Canton Art Institute (now the Canton Museum of Art) on a two-year grant to do publicity and marketing. During the grant period, he authored Architecture in Canton as a Museum project in collaboration with the Junior League of Canton and supervised several photo-panel exhibitions on local architecture. At the end of the grant period, he was retained as head of PR and Marketing and, in 1978, was appointed Associate Director. In 1988, he became Executive Director. Albacete played an instrumental role in creating a number of important exhibitions for the Canton Museum of Art including Ohio Quilts: A Living Tradition; Procession: The Parthenon Frieze; Liberty Enlightening the World; and The Tomb of Tutankhamun photo exhibition. During his 26-year tenure as executive director (1988-2014), Albacete and his staff created a major two-museum collaboration with the Butler Institute of American Art called Clyde Singer's America (for which he wrote the biographical essay based on his interviews with the artist). In a 2014 interview, Albacete stated, "Our goal was to bring a lot more people from other parts of Ohio and the country." In recognition of his 39 years of service to the Canton Museum of Art, M. J. Albacete now serves as director emeritus.
M. J. Albacete has been a museum administrator, arts scholar, music reviewer, educator, writer, photographer, and presenter of public programs on a host of historical and cultural topics. Commenting on his retirement as executive director in a 2014 interview, Albacete stated, "Sometimes, when people retire, they think, 'You know, I'm history,' And I don't want to be history. I like to think of it as another door is opening."
Albacete lives in North Canton with his wife and is very active in the arts community. He also serves as adjunct professor in the Art Department of Kent State University Stark Campus.
Awards:
2009 Ohioana Book Award finalist (About Ohio category) for Clyde Singer's America.
Additional Resources:
The Parthenon: A Voyage Through History with M.J. Albacete. From the Lakeside Chautauqua channel: An illustrated lecture (streamed live August 24, 2020) given by Albacete describing the history of the ancient Parthenon, based on his personal visit to the Acropolis in Athens, Greece and his extensive research.