Born: November 7, 1929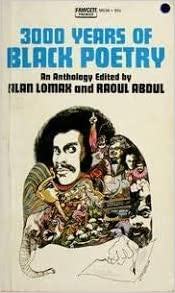 Died: January 15, 2010
Ohio connection: Birth
Cleveland
Author, classical singer, and critic Raoul Abdul was once an editorial assistant to Langston Hughes. Abdul was born in Cleveland, Ohio, the son of Hamid who was born in Calcutta, India and Beatrice (Shreve) Abdul.  Abdul attended John Hay High School and later earned a diploma from the Vienna Academy of Music. He also studied at Harvard University, the New School for Social Research, the Cleveland Institute of Music, New York College of Music, and the Mannes College of Music.  His music career led him to publish articles which appeared in publications such as Anthology of the American Negro in the Theatre and The Negro in Music and Art.  Abdul was the writer of a column entitled "The Cultural Scene" for the Associated Negro Press.  He Served as the Cultural editor for New York Age.  In 1970 Abdul published his first book, 3000 Years of Black Poetry with author Alan Lomax. Abdul's other books include, The Magic of Black Poetry (1972), Famous Black Entertainers of Today (1974), and Blacks in Classical Music (1977) .
Raoul Abdul died on January 15, 2010 in New York City, he was 80 years old.
Additional Resources:
The History Makers Digital Archive: Raoul Abdul. In a 2004 interview (44 clips), Abdul discusses his life and career including working with Langston Hughes and his years working at the Cleveland Call & Post. Some clips contain explicit language.
Recommended
"Raoul Abdul on Langston Hughes." The Langston Hughes Review, Vol. 15, No. 2 (WINTER 1997), pp. 52-58 (7 pages); Published by: Langston Hughes Society; Penn State University Press.