Born: 1948
Ohio connection: Resident
Kent
Poet, editor, and educator, Maggie Anderson was born in New York City to a mother from Pennsylvania and a father from West Virginia. Anderson has described a childhood of "moving around a lot" but visiting West Virginia every summer. The family moved to West Virginia when Anderson was thirteen years old. The influence of her rural Appalachian heritage is evident in her poems. Critics have praised Anderson's work for being "confident, lyrical and compassionate." Anderson studied at West Virginia Wesleyan College from 1966-1968. She then attended West Virginia University (WVU), where she received a B.A. in English in 1970 and an M.A. Creative Writing in 1973. Anderson worked as a rehabilitation counselor for blind and visually impaired clients at the West Virginia Rehabilitation Center from 1973 to 1977, having earned her M.S.W. from WVU in 1977. In 1979 and for the next ten years, Anderson worked as poet-in-residence in schools, senior centers, correctional facilities, and libraries in West Virginia, Ohio, and Pennsylvania. She also served as visiting writer at several universities, including the University of Pittsburgh, the University of Oregon, the Pennsylvania State University, Hamilton College, and West Virginia University.
In 1989, Anderson began teaching creative writing at Kent State University and was appointed coordinator of the Wick Poetry Program in 1992. In 2004, the year of its 20th anniversary, the Wick Poetry Program received a $2 million endowment to create the Wick Poetry Center in the College of Arts and Sciences; Anderson was named director. Anderson is known not only as a writer and teacher but as an unflagging supporter of emerging poets. She is the founder of the Wick Poetry First Book Series (Stan and Tom Wick Poetry Prize) and the Wick Poetry Chapbook Series for Ohio Poets. She was also on the founding committee of the Northeast Ohio Master of Fine Arts in Creative Writing (NEOMFA) and served as Kent State University's Campus Coordinator for the NEOMFA from 2003–2006 and as Director of the NEOMFA Consortium from 2006-2009. Upon her retirement from KSU in 2009, the Maggie Anderson Endowment Fund was established in her honor. The Fund aims to assist talented writing students at KSU with writing-related travel expenses. Anderson also co-founded Trellis, a poetry journal, in 1971 with Winston Fuller and Irene McKinney, and served as editor until 1981.
Maggie Anderson is the author of several poetry collections, including Years That Answer: Poems (1980), her first book, and Dear All (2017), her latest. Anderson has co-edited several poetry anthologies, including A Gathering of Poets (1992) and Learning by Heart: Contemporary American Poetry About School (1999). Her poems have been widely published in poetry journals, including The American Poetry Review, New Letters, Prairie Schooner, The Georgia Review, and Hamilton Stone Review. Her poems have been set to music by contemporary composers, including "The Dream Vegetables" in Dreams and Nocturnes: Chamber Music of Stephen Gryc, "In Singing Weather" by Monica Houghton, "Nightmare" by Anne LeBaron, and "Related to the Sky" from "Sun Songs and Nocturnes" by John David Earnest.
Maggie Anderson, professor emerita of English at Kent State University, lives in North Carolina.
Works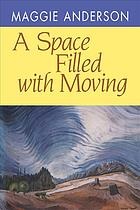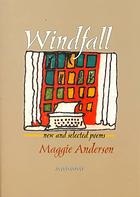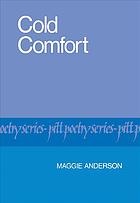 Awards: Anderson's awards include two fellowships in poetry from the National Endowment for the Arts, fellowships from the Ohio, West Virginia, and Pennsylvania Councils on the Arts, and the Ohioana Library for contributions to the literary arts in Ohio. In 2004 Emory & Henry College celebrated Anderson's work at their 23rd Annual Literary Festival honoring Appalachian literature, and Kent State University honored her with a Distinguished Scholar Award. In 2003, she received the Helen and Laura Kraut Memorial Ohioana Poetry Award from the Ohioana Library Association. In 2002, the KSU Alumni Association awarded Anderson one of just three University Distinguished Teaching Awards.
Additional Resources
"Maggie Anderson, Poet, Professor Emeritus, and NEOMFA Co-Founder." December 1, 2020 interview. Anderson discusses the role of MFA programs in developing writing careers and more. Source: Philip Brady on YouTube.

Maggie Anderson Poet. The author's official website where you'll find links to excerpts of her work.