Born: January 25, 1914
Died: July 9, 1998
Ohio connection: Birth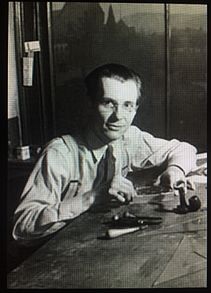 Bellefontaine
Mixing the pathos of surrealism with the impishness of cartoons, James Flora was the master of hand-drawn album cover art before the record industry's switch to photographic covers in 1956. In the 1940s, Flora was one of the first artists to design and illustrate album covers, thereby helping change the way records were marketed. Characterized as frolicsome, mischievous, and even hallucinogenic, Flora's artistic style was perfectly matched to his humorous, larger-than-life wit. Flora would also author and illustrate children's books.
Born in Bellafontaine on January 25, 1914, Flora attended Urbana College between 1931-1933. Working on a railroad to pay his tuition fees, Flora graduated from the Art Academy of Cincinnati in 1939. A jazz lover, he was ecstatic when the Columbia Record Company began re-issuing jazz music. Concerned at their lack of promotion, Flora sent some of his marketing ideas to Columbia, which aroused the interest of Alex Steinweis. Accepting a position as a commercial artist in Columbia's A & R department, Flora and his wife Jenny moved to Westport, Connecticut. For $55.00 a week, Flora designed the albums for the label's jazz covers, becoming art director in 1947. Though he used only three colors, his morphing, kaleidoscopic designs reflected a whimsical energy. His first album cover, Kid Ory and his Creole Dance Band (1947), depicted a brass player whose instrument was tortuously bent into outlandish shapes. For the 1955 Mambo for Cats, Flora drew a cover that presented three uninhibited musical felines caught in the rapturous throes of a Latin beat. With his staff, Flora designed Coda, a successful monthly promotional booklet that featured his sketches. Though promoted to advertising manager and later to sales promotion manager, Flora was unhappy in positions that did not require artistic expression. Resigning from Columbia in June of 1950, he moved his wife and their two young children to Mexico City to focus on his art. Producing pictures, drawings, and greeting card woodcuts, Flora remained in Mexico from June 1950 to September 1951. He returned to Connecticut the next year to start a career as a freelance illustrator, designing covers for Fortune, Life, Look, and The New York Times Magazine. He also produced artwork for RCA Records, and he became the art director of Park East magazine.
In 1954, after a successful career as a freelance commercial artist, Flora turned to writing and illustrating children's books for Harcourt-Brace. His first book, The Fabulous Firework Family (1955), was based on a family he knew in Mexico in which each generation manufactured and sold fireworks. Writing an estimated three books for each of the eighteen that were published, Flora utilized the royalties to provide for his growing family. In 1976, the Great Green Turkey Creek Monster appeared on bookshelves across the nation. The tale depicted a town overrun by a vicious vine that could only be controlled by a clever boy. In 1978, a collection of ghost stories was presented to young readers with the title Grandpa's Ghost Stories, followed by a fantasy entitled Wanda and the Bumbly Wizard in 1980. His last children's book, Grandpa's Witch-Up Christmas, was published in 1982. Flora retired from commercial work soon after.
James Flora died on Wednesday July 9, 1998 at his home in Rowayton, Connecticut. He was 84.
Books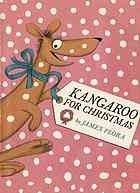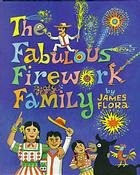 Additional Resources
Jim Flora. A comprehensive website maintained by Irwin Chusid, who serves as "Manager of Artist Estate" and is the author of The Mischievous Art of Jim Flora.