Born: January 30, 1931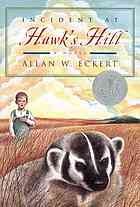 Died: July 7, 2011
Ohio connection: Resident
Bellefontaine
Allan W. Eckert was born in Buffalo, New York, and was raised in and around Chicago, Illinois. Eckert was a child with an intense love of nature. "I remember crawling about in the gangways between buildings or in vacant lots, overturning boards and pieces of tin and other debris and studying the creatures I found beneath—mice, worms, spiders, centipedes, etc.," he recalled in an autobiographical essay for the Something About the Author autobiography series. In fact, Eckert was only nine years old when he first hitchhiked across the United States, northwest toward Canada, living off the land, watching wildlife, and studying the ways of nature. He continued to spend his summers this way through high school. Eckert also loved to write, and it was while a junior in high school that he discovered that one could make a living doing so. Eckert's early interests in animals and nature became the focus for much of his writings.
After graduating high school in 1948, he enlisted in the United States Air Force. During his four-year stint, he continued to write during his off duty time. After he was discharged in 1954 while based in Dayton, Eckert attended The Ohio State University in Columbus. He left his studies after two years to move to Dayton to be with his fiancée. Eckert worked a variety of jobs before getting a job at the Dayton Journal-Herald as a columnist, feature writer, and editor.  In 1960, he left to focus on his career in literature full time.
Eckert was an industrious writer who wrote essays, novels, and plays for both stage and screen. One of the many honors Eckert received during the course of his career was an honorary doctorate degree from Bowling Greene State University in 1985. In 1999, tributes bestowed upon Eckert by the Ohioana Library Association included the selection of The Frontiersmen as Ohioans' favorite book about Ohio or an Ohioan. Eckert himself, along with Toni Morrison, was selected as Ohio's Overall Favorite Ohio Writer of All Time. He published 40 books and penned more than two hundred television scripts for Wild Kingdom.  Eckert also published more than 150 articles, essays and short stories. His writings include the The Great Auk (1963); Incident at Hawk`s Hill  (1971); The Silent Sky: The Incredible Extinction of the Passenger Pigeon (1965); Wild Season (1967); The Court-Martial of Daniel Boone (1973); the "Winning of America" series: The Frontiersmen (1967); The Conquerors (1970); That Dark and Bloody River: Chronicles of the Ohio River Valley (1995); The King Snake (1968); Song of the Wild (1980); Tecumseh! (1974); The Writer`s Digest Course in Article Writing (1962); The Writer`s Digest Course in Short Story Writing (1965); The Wading Birds of North America: All the Species and Subspecies Illustrated in Color and Fully Described (1979). 
Combining thorough research and factual details with literary techniques, Allan Eckert recreated adventures of historical figures and brought the world of nature to life for children and adults. His passion for nature made for well-told stories that both informed and entertained.
Allan Eckert died on July 7, 2011, at his home in Corona, California.
Other Books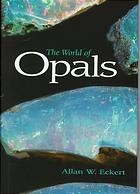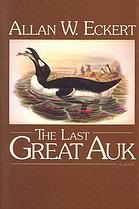 Awards
1968 Ohioana Book Award for The Frontiersmen; 1968 Friends of American Writers Awards for Wild Season and The Frontiersmen; 1972 Newbery Honor Book Award for Incident at Hawk's Hill; Recognition of Merit, George C. Stone Center for Children's Books, 1975, and Austrian Juvenile Book of the Year Award, 1977, all for Incident at Hawk's Hill 1968-69 Emmy Award, outstanding program achievement, National Academy of Television Arts and Sciences for the television program Wild Kingdom.