Born: February 19, 1902

Died: December 27, 1992
Ohio connection: Resident
Cincinnati
Kay Boyle was a writer, educator, and political activist. She was twice awarded Guggenheim fellowships and won the O. Henry Award for best short story of the year ("The White Horses of Vienna") in 1935 and again ("Defeat") in 1941. Boyle held a number of honorary degrees and occupied the Henry James chair of the American Academy of Arts and Letters. In 1981, she was awarded a Senior Fellowship for Literature from the National Endowment for the Arts.
Boyle was born in St. Paul, Minnesota, on February 19, 1902, the daughter of Howard Peterson Boyle and Katherine Evans Boyle. Boyle's mother was active in the radical labor movement and other political causes and instilled in her daughter social, political, and artistic values that permeated her work. Her formal schooling consisted of a few terms at two private girls' schools, a short time studying the violin at the Cincinnati Conservatory of Music, and two years studying architecture at the Ohio Mechanics Institute in Cincinnati, Ohio, where the family moved in 1916. Travel took the place of conventional education for Boyle, and it became a constant in her life, living in both North America and Europe at various points of her life. Boyle worked in her father's Cincinnati office for a short while and then moved to New York where she found a job working on Broom, one of several American and European avant-garde literary publications with which she was to become associated.
Boyle moved to Paris in 1923 after marrying Robert Brault, but they divorced in 1932. In 1929, Boyle published Short Stories and Wedding Day and Other Stories in 1930. Plagued by the Nightingale, a novel, was published in 1931. Her first novel, Process, written in 1925, would go unpublished until 2001. These novels, as in most of her novels and short stories, Boyle drew heavily upon people and events in her own life. She published more than 40 books including novels, short story and poetry collections, works of literary translations, and books for children.
Boyle returned to the United States in 1951 to visit her ailing mother. In 1957, she taught a summer course in creative writing at the University of Delaware. In September 1963, Boyle accepted a position as professor of creative writing at San Francisco State College in San Francisco, California. Boyle supported the 1968 student protests, and these experiences informed her essays in The Long Walk at San Francisco State and Other Essays (1970) and her poetry in Testament for My Students (1970). Boyle retired from that position in 1979. Collected Poems of Kay Boyle (1991) was her final published work.
Kay Boyle died on December 27, 1992 in Mill Valley, California.
Other Books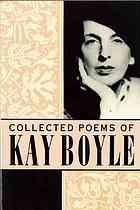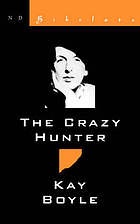 Awards: The O. Henry Award, 1935 for "The White Horses of Vienna" and again in 1941 for "Defeat"; 1980, awarded a fellowship from the National Endowment for the Arts for her lifetime contribution to American literature; 1989, received the Lannan Foundation Award for Outstanding Literary Achievement. Boyle received numerous honorary doctorates to include an honorary doctorate from Bowling Green State University in 1986.
Additional Resources
Kay Boyle Wikipedia article with additional resources
"Kay Boyle Saw Everything, and Knew It All," National Endowment for the Humanities magazine Humanities. Spring 2018, Vol. 39, Number 2.