Born: April 6, 1945

Died: April 13, 2020
Ohio connection: Birth
Toledo
Karen S. Harper was born in Toledo, the daughter of Robert A. (an engineer and draftsman) and Margaret (a teacher) Kurtz. Harper was raised in Toledo and graduated from DeVilbiss High School in 1963. After graduating from Ohio University in 1967, Harper was awarded a teaching scholarship to Ohio State University and earned a master's degree in 1969. Before she became a bestselling novelist, Harper was a high school English instructor in Columbus, Ohio, for five years and later headed Westerville-North High School's English department in Westerville, Ohio. Harper also taught English at The Ohio State University. She married Don T. Harper in 1975, and they made Columbus, Ohio, their home for more than 35 years.
Harper was a voracious reader. While growing up, she spent time at her neighborhood library skimming through biographies, histories, and British novels. In a 2005 interview with Toledo's The Blade newspaper, Harper said, "I never dreamed of being a writer. I always thought I would be a high school English teacher."
She combined teaching and writing but found it difficult to do both and took a leave of absence to pursue writing fulltime. Harper's career as a prolific novelist began in 1982 with the publication of her first book, Island Ecstasy. She would go on to publish more than 70 books that included historical romance, contemporary romantic suspense, and mystery series. Her intricately plotted novels often depict dangerous intrigue in unexpected places such as the Amish community in Dark Road Home (1996) and Fall From Pride (2011) or the royal court in Tudor-era England in The Poyson Garden: An Elizabethan Mystery (1999). Harper's books have been published in a dozen languages. Her standalone novels include: The Baby Farm (1999), Down to the Bone (2000), The Stone Forest (2002), The Falls (2003), The Last Boleyn (2006), The Hiding Place (2008), Mistress of Mourning (2012), The It Girls (2017), Silent Scream (2018), American Duchess (2019). Deep in the Alaskan Woods, Under the Alaskan Ice, and The Queen's Secret: A Novel of England's World War II Queen were published posthumously in 2020. Harper was known for doing intense, extensive research for her books. In the same 2005 interview mentioned above where she spoke about her expected career path, Harper said, "I love to research. I want my readers to learn from my books."
Karen Harper died on April 13, 2020. A lifelong Ohioan, Harper divided her time between homes in Ohio and Florida. Her papers are contained in The Karen Harper Collection at The Ohio State University Libraries Rare Books and Manuscripts Collection.
Other Books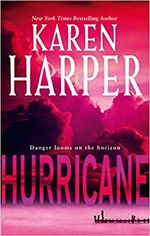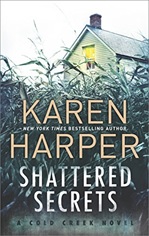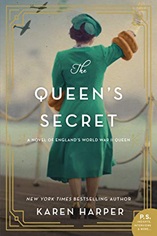 Hurricane (2006)
Shattered Secrets (Cold Creek series, 2014)
The Royal Nanny (2016)
Additional Resources
karenharperauthor.com The author's personal website.
"Karen Harper Ohioana Book Festival." A 2010 Writers Talk interview with Karen Harper, New York Times best-selling author at the Ohioana Book Festival. Source: ohiostatewriterstalk YouTube channel.