Asian/Pacific American Heritage Month (also referred to as Asian-American and Pacific Islander Heritage Month and Asian Pacific Islander Desi American Heritage Month) provides Ohioans with a chance to either revisit or to learn about all the exciting literary figures that were either born in Ohio or have called the Buckeye State home.
And, as always, before you say, "What about….?!" We acknowledge this is ONLY a small selection! We encourage you to consider this list only an enticement for you to explore further!
Dilruba Ahmed is a Bangladeshi-American poet who was born in Pennsylvania and grew up in Ohio. Check out samples of her work at the Poetry Foundation website as well as this "3-minute listen" on NPR.
Vivien Chien, born and raised in Cleveland, writes the popular Noodle Shop Mystery Series. Check out this Cleveland.com interview from 2020.
Atul Gawande, internationally-known surgeon, writer, and public health researcher, grew up in Athens, Ohio, and is a graduate of Ohio University (Read his 2011 commencement address here).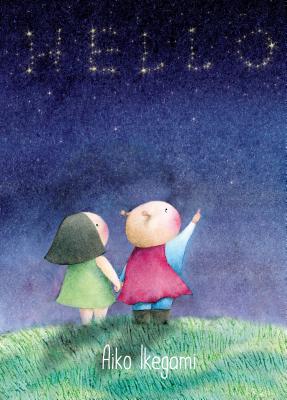 Aiko Ikegami, who lives in Columbus, had her book Hello selected as 2021 Floyd's Pick Book Award Winner!
Celeste Ng, who grew up in Shaker Heights outside Cleveland, is best-known for her book Little Fires Everywhere which won numerous accolades and was made into a Hulu mini-series.
Thrity Umrigar was born in India, emigrated to the United States in her early twenties, and lives in Cleveland. Her works has received wide acclaim including a 2009 Cleveland Arts Prize.
Andrea Wang lived in Yellow Springs from age two into middle school.
Abigail Hing Wen grew up in Solon (just east of Cleveland), and her debut novel received wide acclaim including an interview for Entertainment Weekly.
This again is a small selection of the talented writers from Ohio with Asian-American heritage… and we apologize for ALL the people who we didn't have space to list!
We encourage you to celebrate Asian/Pacific American Heritage Month in May… and to continue to read these authors throughout the year!