Every year since 2002, each Center for the Book has chosen a book – primarily children's or young adult titles – to represent their state at the National Book Festival as part of the Great Reads from Great Places initiative. In the past, Ohio has chosen Douglas Brinkley, American Moonshot: John F. Kennedy and the Great Space Race (Young Readers' Edition); Sue Macy, Miss Mary Reporting; Shelley Pearsall, The Seventh Most Important Thing and Trouble Don't Last; Jacqueline Woodson, Brown Girl Dreaming; Nikki Giovanni, Rosa; among many others.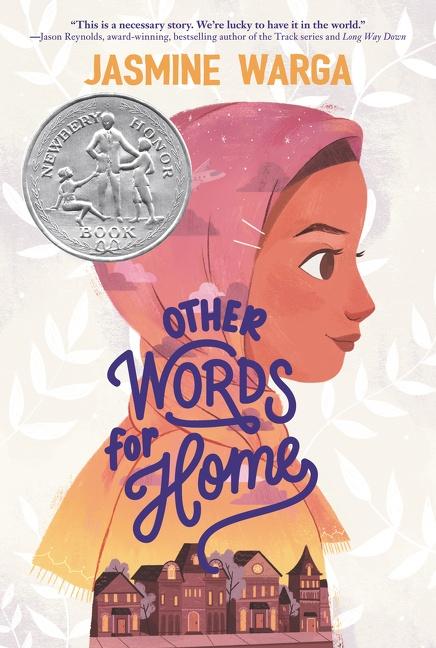 To this prestigious list, we add Jasmine Warga and her award-winning title Other Words for Home to represent our state at the 2021 National Book Festival!
Jasmine Warga was born in Cincinnati and grew up in this southwest Ohio city. According to her bio on her website, "I am inordinately proud of my little Midwestern city and think that Graeter's black raspberry chip ice cream is the most delicious food in the whole world." In an interview with her alma mater's magazine, Warga shared that "[m]y mom is a white American. My dad is a Middle Eastern immigrant. I never felt like I was enough of either. I felt alienated, and as I got older, I thought it was impossible for me to write books because I didn't see kids like me on the printed page. I started to realize that this thing that made being an author an impossibility in some ways was my possibility. I was uniquely positioned to tell these types of stories."
In addition to choosing Jasmine Warga to represent the Buckeye State because of her Ohio heritage, her book itself, Other Words for Home, is also set partially in the "little Midwestern city" of Cincinnati. We felt the book perfectly captured the theme of the 2021 National Book Festival of "Open a Book, Open the World." The ability of books to open new worlds and to present new perspectives to readers is one of the great adventures of reading.
And, so, we congratulate Jasmine Warga and thank her for writing Other Words for Home. We couldn't be happier to highlight her and her work for this year's National Book Festival.
To learn more about the author and her work visit:
Jasmine Warga's website including her page highlighting Other Words for Home
Other Words for Home (Publisher's website (HarperCollins))
Q & A with Jasmine Warga (Publishers Weekly)
Choose To Read Ohio: Other Words for Home : Jasmine Warga's book is also part of the Choose To Read Ohio initiative co-sponsored by the State Library of Ohio, the Ohioana Library Association, and the Ohio Center for the Book. Check out the link for more information as well as a "reader's toolkit" for use with book discussions or just to expand your personal reading discovery.