Born: July 3, 1898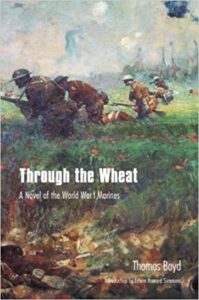 Died: January 1935
Ohio connection: Birth
Defiance
Writer, novelist, and journalist Thomas Alexander Boyd was born in Defiance, Ohio, the only child of Alice (nee Dunbar) Boyd and James Alexander Boyd. Due to his father's death three months before he was born and his mother's move to Chicago, Illinois, to pursue a nursing career, Boyd was raised in Ohio by his mother's family. Boyd's love of literature and a desire to write was instilled in him by his paternal aunt, Eleanor Wilde. Boyd attended various public and private schools, including Woodward High School in Cincinnati, Ohio and Elgin Academy in Elgin, Illinois. In May 1917, while still a student at Elgin Academy, Boyd enlisted in the U. S. Marines Corps to fight in World War I. He served with the Sixth Regiment and the Fourth Brigade of the U.S. Army's Second Division in France; the Second Division is known to have seen a lot of action. Boyd was awarded the croix de guerre for rescuing fellow soldiers during a poisoned gas attack. In the fall of 1918 he was injured in a gas attack and was discharged in July 1919.
Boyd returned to the United States and lived with his mother in Defiance until he recovered from his injuries, which prevented him from doing strenuous work for the rest of his life. Boyd worked various jobs in Toledo, Ohio, and Chicago, Illinois, before moving to Minneapolis, Minnesota, in 1920. That same year Boyd married Margaret Woodward Smith (who would write novels under the pseudonym Woodward Boyd); they had one child. With encouragement from his wife, Boyd sought and gained a position as a reporter for the Minneapolis Daily Star and later the St. Paul Daily News, where Boyd subsequently became a critic and editor for its Sunday edition's book page. His position as literary editor allowed Boyd to entertain writers and gain entry into the local literary community. In 1921 Cornelius Van Ness, a friend of Boyd's, opened Kilmarnock Books, of which Boyd was made manager. During this time, he came into contact with such writers as Carl Sandburg, Willa Cather and Sherwood Anderson. He became friends with Sinclair Lewis and F. Scott Fitzgerald, who inspired him to start a writing career.
Boyd's first efforts were short stories about the war. He then moved on to writing a novel based on his experiences during World War I; Through the Wheat was published in April 1923. He followed this with The Dark Cloud (1924) and Samuel Drummond (1925). Critics gave less glowing reviews of these two books than of his first book, but the disappointment did not keep Boyd from continuing to write. His second book about World War I, Points of Honor: Short Stories of the Great War by a U.S. Combat Marine (1925), contained 11 short stories, one of which, "The Long Shot," was adapted for the movie screen as "Blaze o'Glory" (1929). Boyd was highly productive from 1928 until 1931. He wrote one novel, Shadow of the Long Knives (1928) and three biographies: Simon Girty, the White Savage (1928), Mad Anthony Wayne (1929), and Light-Horse Harry Lee (1931). Two books were published posthumously: the novel In Time of Peace (1935) and the biography, Poor John Fitch: Inventor of the Steamboat (1935).
After Boyd's marriage ended in divorce, he married Ruth Fitch Bartlett in 1930. He worked briefly as a scriptwriter in Hollywood before moving to Woodstock, Vermont, where he became deeply involved in politics. Boyd had developed an interested in socialism during the Great Depression. In 1934 he joined the Communist Party and ran for governor of Vermont on the party ticket that year. Although he didn't win the election, he remained a Party member but was less active. Many classic works in American Literature were published during the Jazz Age. Boyd was a part of this generation and, although he hasn't received the lasting fame and recognition like other writers of that era, Through the Wheat, written when Boyd was 24 years old, should secure his place in literary history as one of America's promising young novelists.
Thomas Alexander Boyd died suddenly in January 1935 of a cerebral hemorrhage; he was 37.
Books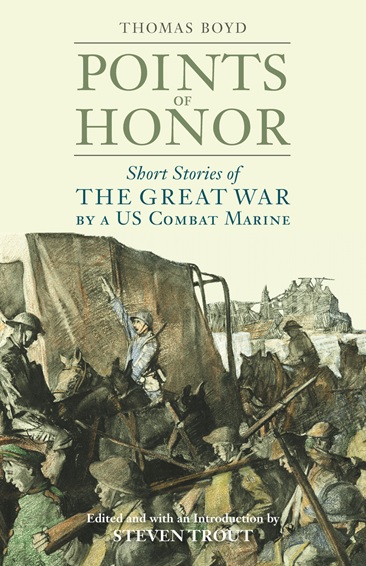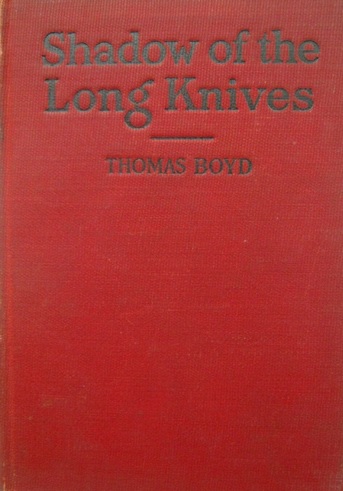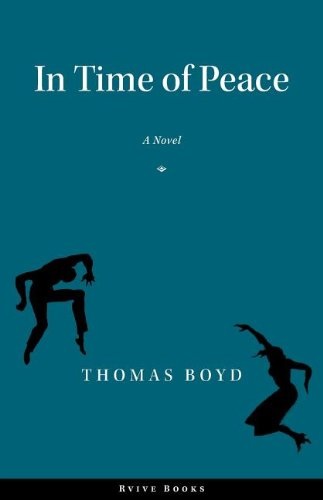 Additional Resources
Thomas Alexander Boyd via Wikipedia. Learn more by accessing external links to include works by the author on Project Gutenberg. 
Recommended
Bruce, B. (2006). Thomas Boyd: Lost Author of the "Lost Generation" (1st ed., Ser. Series on Ohio history and culture). University of Akron Press.