November is National Novel Writing Month! Ohio Center for the Book at Cleveland Public Library is hosting Come Write-In Online events that will include pep talks from published authors and activities to kickstart your writing.
---
Saturday, November 6 | 3:30 PM with Abby Vandiver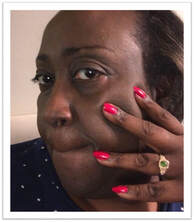 Abby L. Vandiver, who also writes as Abby Collette, is a Wall Street Journal, USA Today and internationally bestselling author who has had success in both self-publishing and traditional publishing. Abby has penned more than thirty books and short stories. Her most recent novel, A Deadly Inside Scoop, was published by Penguin Berkley in the spring of 2020. Abby has a bachelors in Economics, a master's in Public Administration and a Juris Doctor. A former lawyer and visiting college professor of Economics, she resides in South Euclid, Ohio, and enjoys spending time with her grandchildren and facilitating self-publishing and writing classes at her local library. (From LitCleveland)
---
Saturday, November 13 | 3:30 PM with Michael Credico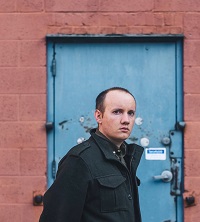 Michael Credico is the author of Heartland Calamitous, which was longlisted for the 2021 PEN/Robert W. Bingham Prize for Debut Short Story Collection and the 2021 Story Prize. He lives in Cleveland, Ohio. He works at Cleveland Public Library. His website is www.michaelcredico.com.
---
Saturday, November 20 | 3:30 PM with Cari Dubiel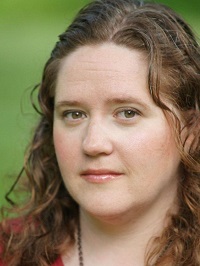 Cari Dubiel is a writer and public librarian in Northeast Ohio. She is the Head of Editing for Writing Bloc, a cooperative writing community, and a past Library Liaison to Sisters in Crime. She is represented by Lynnette Novak of the Seymour Agency.
Cari won the 2017 Hugh Holton Award from the Midwest chapter of the Mystery Writers of America. Her short story collection, All the Lonely People, was selected for wide distribution by the Indie Author Project and Library Journal.
Saturday, November 27 | 3:30 PM with Laura Maylene Walter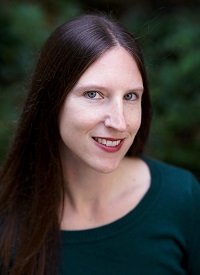 Laura Maylene Walter has worked for Cleveland Public Library since 2016, most recently as a writer and editor in the Marketing & Communications department. She is the author of the debut novel Body of Stars (Dutton, 2021), and her writing has appeared in Poets & Writers, Kenyon Review, Slate, The Masters Review, The Sun, Ninth Letter, and many other publications. Laura has been a Tin House Scholar, a recipient of the Ohioana Library Association's Walter Rumsey Marvin Grant, and has been a writer in residence at Yaddo, the Chautauqua Institution, and Art Omi: Writers. She teaches writing workshops in Cleveland and is the editor in chief of Literary Cleveland's Gordon Square Review.
---
Writing Resources at Your Library!
Click the title to search WorldCat or search for your local public library here)
Print

eBooks
Selected Online Resources
Online via your local library
Gale Courses: A free online resource that offers interactive courses. Creative writing courses include "Write Fiction Like a Pro," "Writeriffic: Creativity Training for Writers" and more. Sign in or create an account with your Library card at https://cpl.org/research-learning/galecourses/.