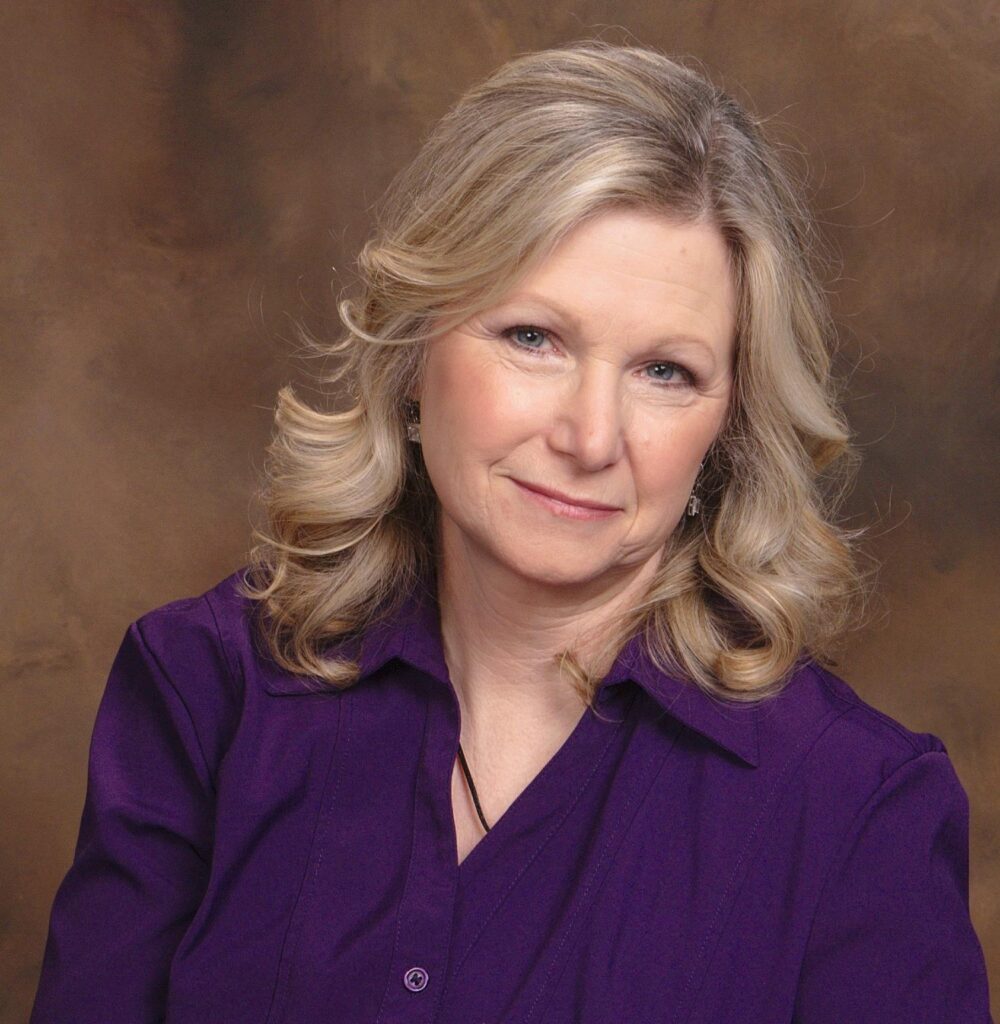 Born: 1954
Ohio connection: Birth
Youngstown
Born in Youngstown, Ohio, in 1954, Nancy Christie was a voracious reader as a child which no doubt was a contributing factor to her becoming a writer. She is the author of five books, with a sixth, Mistletoe Magic and Other Holiday Tales, forthcoming in 2023 from Unsolicited Press.
Her first book, the inspirational/motivational book The Gifts of Change (Atria/Beyond Words, 2004), was also published in three foreign language editions. Christie's first short story collection, Traveling Left of Center and Other Stories (Unsolicited Press, 2019), was a runner-up in the 2016 Best Indie Book by Shelf Unbound. Her second short story collection, Peripheral Visions and Other Stories (Unsolicited Press, 2020), was a 2020 Foreword INDIES Bronze winner, a finalist in both the 2021 Eric Hoffer competition, and the 2020 N. N. Light Book Awards – Short Story category, and a second-place winner in the 2018 Royal Palm Literary Awards competition.
Christie has also published two award-winning books for writers through Mill City Press: Rut-Busting Book for Writers (a 2018 Notable Indie by Shelf Unbound and finalist in the 2018 American Book Fest competition) and Rut-Busting Book for Authors (a finalist in the 2019 American Book Fest competition, a finalist in the Independent Author Network 2020 Book of the Year and 5-star award winner from Readers' Favorite).
Her short stories have appeared in numerous literary publications including The Saturday Evening Post, Goat's Milk, Commuter Lit, Ariel Chart, Page & Spine, One Person's Trash, Two Cities Review, Talking River, Edify Fiction, Toasted Cheese, Wanderings, The Chaffin Journal and Down in the Dirt, among others, with several earning contest placements.
Christie is the host of the Living the Writing Life podcast and the founder of the annual "Celebrate Short Fiction" Day and a member of the American Society of Journalists and Authors, Women's Fiction Writers Association, and Florida Writers Association (FWA). Christie has served twice as a judge for FWA's Royal Palm literary competition and as judge for the Biennial 2021 Letters Contest for the Florida State Association of the National League of American Pen Women. She also teaches writing workshops at conferences, libraries, and schools nationwide.
Awards
Peripheral Visions and Other Stories — 2020 Foreword INDIES Bronze winner in the Short Stories (Adult Fiction) category, finalist in the 2021 Eric Hoffer competition, second-place winner in the Florida Writers Association 2018 Royal Palm Literary Awards (RPLA) competition, finalist in the 2020 N. N. Light Book Awards, Short Story category; Traveling Left of Center and Other Stories — 2016 Best Indie Book Runner-Up by Shelf Unbound; Rut-Busting Book for Writers — 2018 Notable Indie by Shelf Unbound, finalist in the American Book Fest Best Book Awards; Rut-Busting Book for Authors — finalist in the American Book Fest Best Book Awards, finalist in the Independent Author Network 2020 Book of the Year, 5-star award winner from Readers' Favorite. "Right Wrist or Left" — shortlisted for Pulp Literature's 2016 The Raven Short Story Contest; "I Remember" — shortlisted for Tulip Tree's 2017 Stories That Need to Be Told Contest; "Peripheral Visions" — quarter-finalist in the 2016 ScreenCraft Short Story Contest; "Pandora's Box" — quarter-finalist in the 2017 ScreenCraft Short Story Contest, finalist in Florida Writers Association 2018 Royal Palm Literary Awards
Books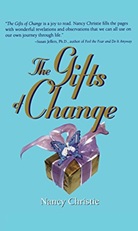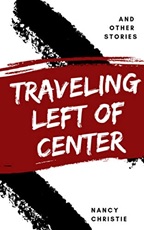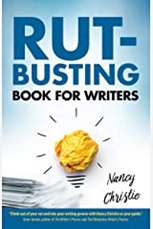 Additional Resources
Nancy Christie (author's official website)