The Ohio Center for the Book is celebrating National Poetry Month in April with two programs to inspire writers and lovers of poetry and the spoken word. We encourage you to attend and to spread the word! We'll also be highlighting Ohio poetry and poets on our social media channels in April, so follow us on Twitter and Facebook.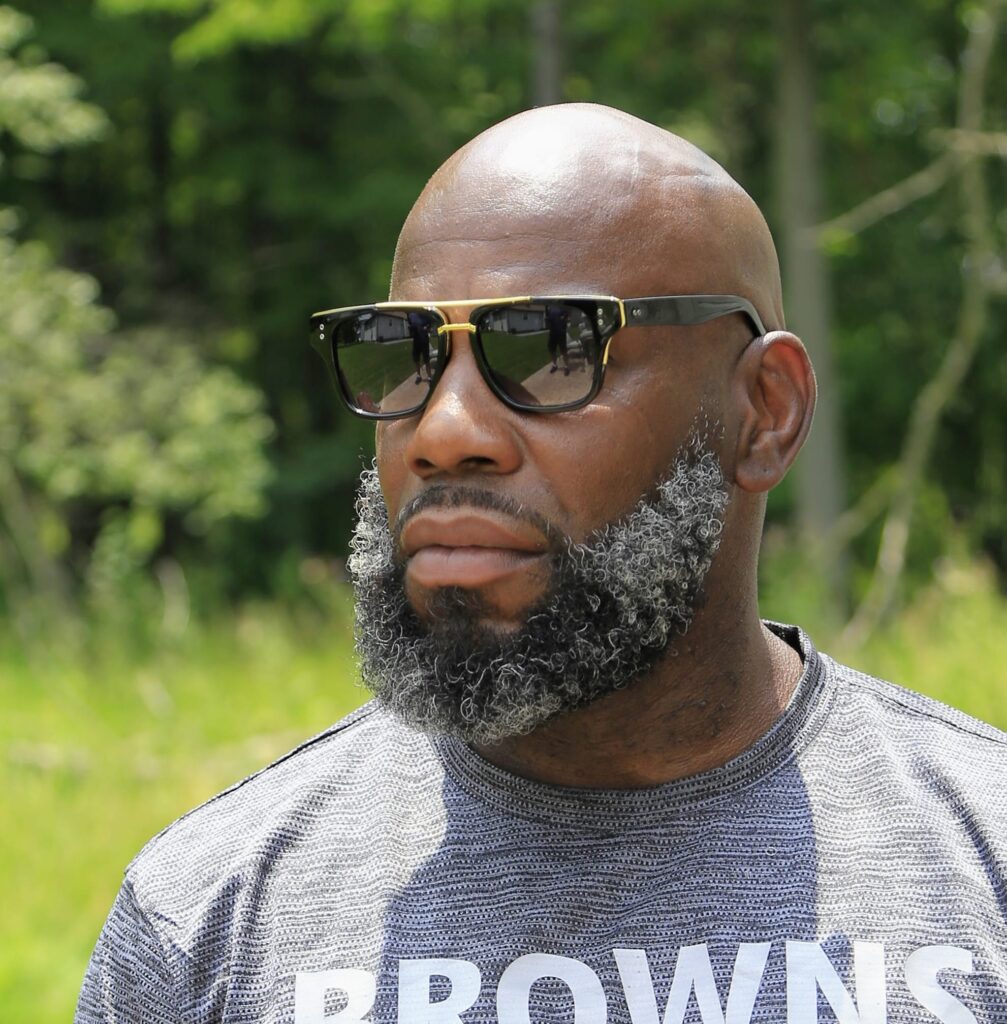 Saturday, April 8 – 1:00 pm (in-person)
Open Mic Poetry Reading with Cardell Belfoure
Held at Main Library, 2nd Floor (Literature & Ohio Center for the Book), 325 Superior Avenue, Cleveland
Come share your own work or a favorite piece or simply enjoy listening to original works of poetry and spoken word as we celebrate National Poetry Month with special guest poet Cardell Belfoure, formerly with the ID13 Prison Literacy Project.
Cardell Belfoure describes himself as a "spoken word artist, motivational speaker, life coach, etc." and is also known as MIGHTY ROC! He also runs Poetic Companions, a collective of Cleveland area poets. Find out more about Cardell Belfoure in the Ideastream Public Media article, "Poetic Reentry: From A Rooftop, A Beacon Of Light" with an extended audio interview available on the site as well. Also, check out Cardell Belfoure reading his work "For Better or For Worse" online.
Saturday, April 29 – 1:00 pm (online)
Virtual Poetry Reading with Kari Gunter-Seymour
Please join us on Zoom as we close out our celebration of National Poetry Month with a virtual poetry reading by Ohio Poet Laureate Kari Gunter-Seymour.
Kari Gunter-Seymour was born in Warren and raised in Athens County, Ohio. Named Ohio Poet of the Year 2020, she is the editor of the 2022 anthology I Thought I Heard A Cardinal Sing, Ohio's Appalachian Voices; and author of A Place So Deep Inside America It Can't Be Seen: Poems (Sheila-Na-Gig Editions, long-listed for the 2020 Julie Suk Award); and Serving (Crisis Chronicles Press, runner-up Yellow Chair Review Chapbook Contest). Her work was selected by former U. S. Poet Laureate Natasha Trethewey to be included in the PBS American Portrait crowdsourced poem, Remix: For My People. A ninth generation Appalachian, Gunter-Seymour is executive director and founder of the non-profit Women of Appalachia ProjectTM. Find out more about Kari Gunter-Seymour and her work at karigunterseymourpoet.com.