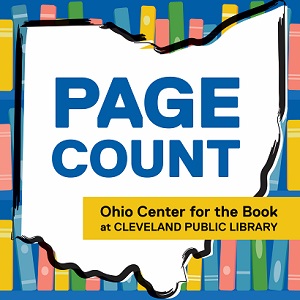 Page Count, an interview-format podcast presented by Ohio Center for the Book at Cleveland Public Library, celebrates authors, librarians, booksellers, illustrators, publishing professionals, and literary advocates in and from the state of Ohio.
Guests range from internationally recognized and bestselling authors to professionals working on a grassroots level to improve access to books and literacy resources.
A new episode is released every other Tuesday.
Find us on
About the Host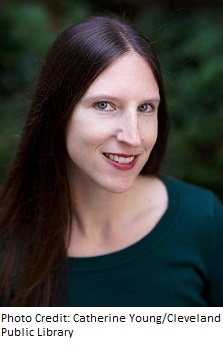 Laura Maylene Walter is the Ohio Center for the Book Fellow and author of the novel Body of Stars (Dutton/Penguin Random House) and the story collection Living Arrangements (BkMk Press). Her writing has appeared in Poets & Writers, Kenyon Review, The Sun, Slate, Ninth Letter, Literary Hub, The Masters Review, and many other publications.
Walter has received fellowships, residencies, or grants from Tin House, Yaddo, the Ohio Arts Council, the Ohioana Library Association, the Barbara Deming Memorial Fund, the Chautauqua Institution, and Art Omi: Writers. She is also a founding editor of Literary Cleveland's Gordon Square Review.
Contact Us
If you have feedback, questions, or ideas for future episodes, email The Ohio Center For the Book. (If suggesting a guest, feel free to include their Ohio connection!)