Noor Hindi
(Akron)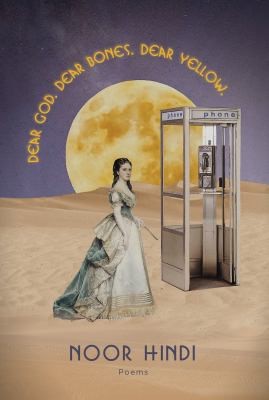 Dear God. Dear Bones. Dear Yellow. (2022) is Noor Hindi's first collection of poems.
In "I Once Looked in a Mirror but Couldn't See My Body," the speaker says: "I document as argument; / I exist. I learn this from watching my father // alone in the night / drawing and redrawing / a map / of Palestine, green ink."
Speaking with the Cleveland Review of Books, Hindi says: "The collection covers so many different topics and subjects and voices and themes and questions and arguments. It was really hard actually to house it all under one roof. But I also felt adamantly that I wanted a speaker that was a full speaker. I wanted a full book that covered a lot of different terrain. I didn't just want a queer book, or a Palestine book, or a diaspora book. I wanted all those different identities to be in the book."
Hindi was a 2021 Ruth Lilly and Dorothy Sargent Rosenberg Fellow and is currently editing an anthology of Palestinian global anglophone writing.
If you enjoyed Dear God. Dear Bones. Dear Yellow., we suggest these Ohio side trips: