Ross Gay
(Youngstown)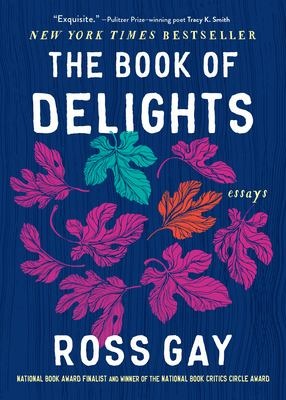 "It's a lot of pressure to nod at every Black person you see," begins the eighth essay, "The Negreeting," in Ross Gay's wide-ranging first collection of essays The Book of Delights (2019).
The book includes 102 short essays, each roughly a page or two in length. In "Kombucha in a Mid-century Glass," Gay expresses his frustration over a growing fondness for mid-century aesthetics and style, "the not-so-good old days," writing, "What incites in me pleasure, or delight…can also incite in me self-loathing, disgust, and guilt."
The Book of Delights follows the poetry collection The Catalog of Unabashed Gratitude (2015), which was a finalist for the National Book Award, winner of the National Book Book Critics Circle Award, and winner of the Kingsley Tufts Poetry Award. Gay's latest book is a second collection of essays called Inciting Joy (2022).
If you enjoyed The Book of Delights, we suggest these Ohio side trips: