Ambrose Bierce
(Meigs County)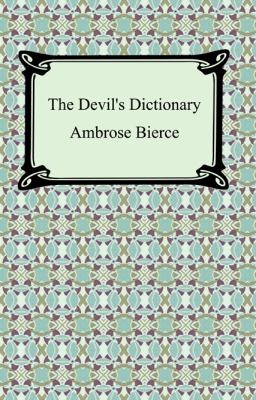 Ambrose Bierce was a major and widely influential American writer, journalist, satirist and critic who innovated several genres and types of writing, including realism, fabulism, science fiction, war fiction, and horror.
Among his best-known works are the story collections Tales of Soldiers and Civilians (1891) and Can Such Things Be? (1893), and the satirical The Devil's Dictionary (1906). The Devil's Dictionary concept emerged from Bierce's much imitated and often plagiarized newspaper column "The Cynic's Dictionary."
Appearing in newspapers across the country from 1881 until 1906, "The Cynic's Dictionary" offered alternative, humorous and subversive definitions for English words. "Man" is defined as "An animal so lost in rapturous contemplation of what he thinks he is as to overlook what he indubitably ought to be." "Positive" is defined as "mistaken at the top of one's voice." In 1973, The Devil's Dictionary was declared one of the 100 Greatest Masterpieces of American Literature by the Centennial Administration of the US Congress.
Bierce disappeared in 1914.
If you enjoyed The Devil's Dictionary, we suggest these Ohio side trips: