Rita Dove
(Akron)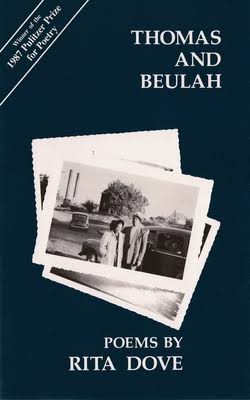 Thomas and Beulah (1986) is based on Rita Dove's maternal grandparents' experiences in midcentury working class Akron. The book won the Pulitzer Prize in 1987.
In "Wingfoot Lake," Beulah asks about Africa "Were there lakes like this one / with a rowboat pushed under the pier?" in reference to the former Goodyear retreat and now-state park. From "Dusting," she reminisces: "Under her hand scrolls / and crests gleam / darker still. What / was his name, that / silly boy at the fair with / the rifle booth? And his kiss and / the clear bowl with one bright / fish, rippling / wound!"
Dove is one of America's most decorated poets, having received in addition to the Pulitzer Prize, the National Humanities Medal, the National Medal of Arts, and the Ruth Lilly Poetry Prize among other recognitions. She was the Poet Laureate of the United States from 1993-1995.
If you enjoyed Thomas and Beulah, we suggests these Ohio side trips: