Leigh Brackett
(Kinsman)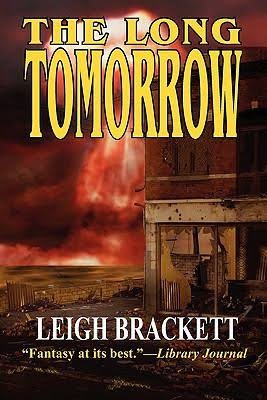 Leigh Brackett's The Long Tomorrow (1955) imagines a post-apocalyptic Earth decimated by nuclear holocaust.
The "wide and cityless land" is largely ruled by agrarian, anti-tech societies—"little shipping settlements and fishing hamlets along the Atlantic, lumber camps of the Appalachians, endless New Mennonite farmlands in the Midwest, southern hunters, and hill farmers…" Such societies are in constant conflict with that of Bartorstown, a tech hub experimenting with artificial intelligence to prevent future nuclear holocausts. The novel was the first written by a woman to be shortlisted for the Hugo Award.
In addition to writing dozens of science fiction and space opera novels, Brackett was a successful screenwriter best known for The Big Sleep (1946, and co-written with William Faulkner!), Rio Bravo (1959), The Long Goodbye (1973) and The Empire Strikes Back (1980)
Brackett died in 1978.
If you enjoyed The Long Tomorrow, we suggest these Ohio side trips: