With the abundance of books available, "What should I read next?" is a question that can plague any ardent reader. Well, have no worries because nine staff members of the Literature Department / Ohio Center for the Book at Cleveland Public Library (OCFB) have decided to help answer that question–with Staff Picks. The Staff Picks book displays are rotating book recommendations that cover different genres in fiction and nonfiction; no matter which genre is your favorite, there is sure to be something that will pique your interest. So, visit the Lending Department, located on the first floor in CPL's historic Main Library (325 Superior Avenue), and make your selection(s). You can link to CPL's online public access catalog by clicking the titles listed below. You'll learn something about each staff member by clicking on their name.
Meet the Literature Department / Ohio Center For the Book Staff
Amy Dawson, Manager, Recommends: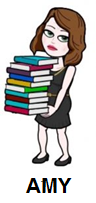 A Ticket to Ride by Paula McLain
All the Light We Cannot See by Anthony Doerr
Coming Through Slaughter by Michael Ondaatje
The Other Boleyn Girl by Philippa Gregory
Jean Collins, Senior Subject Department Librarian, Recommends: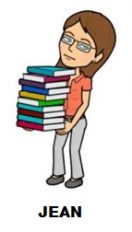 The Poacher's Son by Paul Doiron
The No. 1 Ladies' Detective Agency by Alexander McCall Smith
Privileged Information by Stephen White
Timothy "Tim" Phillips, Subject Department Librarian, Recommends:    

The Complete Inspector Morse by David Bishop
Ava: A Life in Movies by Kendra Bean
Death on the Nile by Agatha Christie
The Lady of the Camellias by Alexandre Dumas
Evone Jeffries, Subject Department Librarian, Recommends: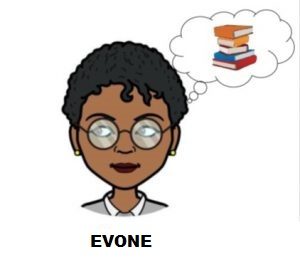 The Rose Garden by Maeve Brennan
Incendiary Art: Poems by Patricia Smith
Gulliver's Travels by Jonathan Swift
Nicholas "Nick" Durda, Subject Department Library Assistant, Recommends:
In Cold Blood by Truman Capote
Michael "Mikey" Haverman, Subject Department Library Assistant, Recommends:
The Rules Do Not Apply: A Memoir by Ariel Levy
Salvage the Bones by Jesmyn Ward
The Sympathizer by Viet Thanh Nguyen
Notes From No Man's Land by Eula Bliss
Propaganda and the Public Mind by Noam Chomsky
Deborah "Debbie" Nunez, Subject Department Senior Clerk, Recommends:
Witch Way to Murder by Shirley Damsgaard
Look Behind You by Sibel Hodge
Lost & Found by Sheehan, Jacqueline
Cool Containers by Adam Chaplin
Valentino Zullo, OCFB Scholar-in-Residence, Recommends: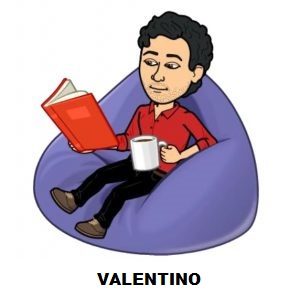 The Picture of Dorian Gray by Oscar Wilde
Disaster Drawn: Visual Witness, Comics, and Documentary Form by Hillary L. Chute
Jessica Jones by Brian Bendis & Michael Gaydos
Peter Roth, Library Assistant Substitute, Recommends:
The Man Suit by Zachary Schomburg
Sixty Miles to Silver Lake by Dan LeFranc
We're Gonna Die by Young Jean Lee
The Seafarer by Conor McPherson
These are just some of our recommended reads.  Visit us again, as this blog will be updated periodically with new staff picks.