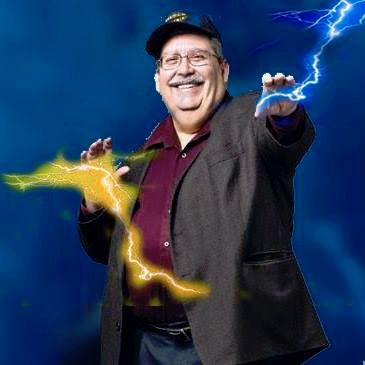 Join us for a Coffee & Comics in-person workshop with the one and only Tony Isabella on Saturday, October 28 at 10am at Rising Star Coffee Roastery located at 3617 Walton Avenue in Cleveland (click address for a Google Map)
Tony Isabella is the creator of many comics characters, including Black Lightning, Misty Knight, and Black Goliath, and has had a prolific writing career. Don't miss this opportunity to learn from a creator who knows the craft and the business of making comics from the inside. Not only is Tony a nationally-known writer, he's also a Northeast Ohio resident!
This event is part of our Superman's Cleveland: Lineage and Legacy series in collaboration with the Rust Belt Humanities Lab at Ursuline College with generous support of Ohio Humanities and our regional partners. Check out series website for more information.

This program is made possible, in part, by the National Endowment for the Humanities: Democracy demands wisdom. Any views, findings, conclusions or recommendations expressed in this (publication/program/exhibition/website) do not necessarily represent those of Ohio Humanities or the National Endowment for the Humanities.