Born: March 13, 1947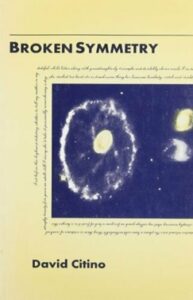 Died: October 17, 2005

Ohio connection: Birth

Cleveland
David Citino was born in Cleveland, Ohio. He graduated from St. Ignatius High School and went on to received his B.A. from Ohio University in 1969, an M.A. from The Ohio State University (OSU) in 1972, and a Ph.D. from OSU in 1974. In 1969 he married Mary Helen Hicks and they had two children. Citino was very committed to his family and to his work, developing a way of working that became integral to his life as a poet.
Citino was a highly respected poet who authored thirteen books to include Last Rites and Other Poems (1980), The Appassionata Poems (1983), The Gift of Fire (1986), The House of Memory (1990), Broken Symmetry (1997), and The Invention of Secrecy (2001). He wrote and published poems, essays and reviews for numerous magazines, including Literary Review, Great Lakes Review, Kenyon Review, Aspen Anthology, Poet and Critic, and Dalhousie Review. A member of OSU faculty for more than 30 years, Citino was appointed professor of English and creative writing at the Marion campus of OSU (1974-1985) before going to the Columbus campus (1985-2005).
David Citino died in Columbus on October 17, 2005 from complications due to multiple sclerosis. He was 58.
More Books
73 Ohio Poets (1978)
The News and Other Poems (2002)
Paperwork (2003)
Awards:
Prize Poems Award from Poet and Critic and Iowa State University Press in 1977 for "Hazel" and "Laws of Hospitality"; grants from Ohio Arts Council; Poetry Transit Award from the Poetry League of Greater Cleveland, 1980, for "One Mouth, Love, and Ache"; Ohioana Kraut Poetry Award, 1985; creative writing fellow, National Endowment for the Arts, 1986; named Ohio poet of the year, 1993; citation for "notable book," National Book Critics Circle in 1998 for Broken Symmetry; Professional Achievement Award, Ohio State Alumni Association, 2000; Bjornson Award for distinguished service to the humanities, Ohio Program in the Humanities, 2000; Career Medal, Ohioana Library Association, 2001.
Additional Resources
"Ladders." YouTube video (posted in 2006) of David Citino reading a poem about DNA he composed for the biology class of an OSU colleague.